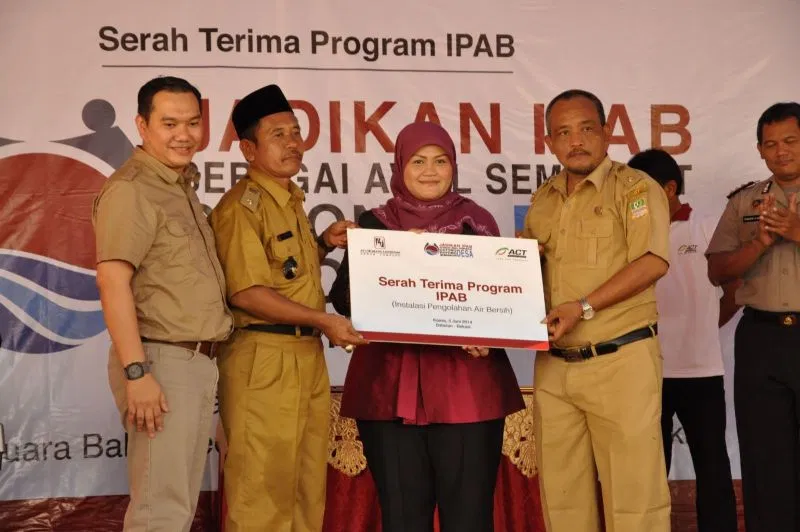 Cikarang Listrindo Care for Palu-Sigi-Donggala
Public News|November 13, 2018
Jakarta, November 13, 2018 – During early November 2018 in stages, PT Cikarang Listrindo Tbk (POWR) provided assistance for the victims of earthquake and tsunami in Palu, Sigi, Donggala, and its surrounding area in Central Sulawesi. After being struck by sets of earthquakes followed by a tsunami on September 28, 2018, restoration of the cities in the region will be the agenda of the Indonesian Government; we hope this assistance will ease the suffering of the disaster victims and support the Government's efforts to rebuild the affected areas.
At the initial stage, the Company provided sets of platoon tents as a shelter for the refugees and for setting up a humanitarian activities centre for the volunteers. These tents were distributed to Palu, Sigi, Donggala, and surrounding areas in Central Sulawesi, which are in need and right on target. In the distribution of platoon tents, the Company cooperates with various agencies and individual volunteers who have the capacity to coordinate the distribution of this assistance to Palu and Donggala, of which one of them is through the Aksi Cepat Tanggap Foundation. In addition, the Company also donated Rp200 million through the Independent Power Producers Association of Indonesia.
Commercial Director of PT Cikarang Listrindo Tbk, Matius Sugiaman said "Cikarang Listrindo will continue to maintain our commitment to the environment and community around the Company's operational area. The social environment is an important aspect that should be considered in the Company's operations. The Company not only focuses on operational areas but is also active and responsive in emergency conditions throughout Indonesia".
With this, the Company invites people to jointly engage through trusted institutions, and we reach out to support others affected by disaster to be able to overcome it both physically and mentally, therefore the restoration of Palu, Sigi, Donggala, and surrounding areas in Central Sulawesi can be accomplished straight away.