Our Vision is
to become
a world-class
power producer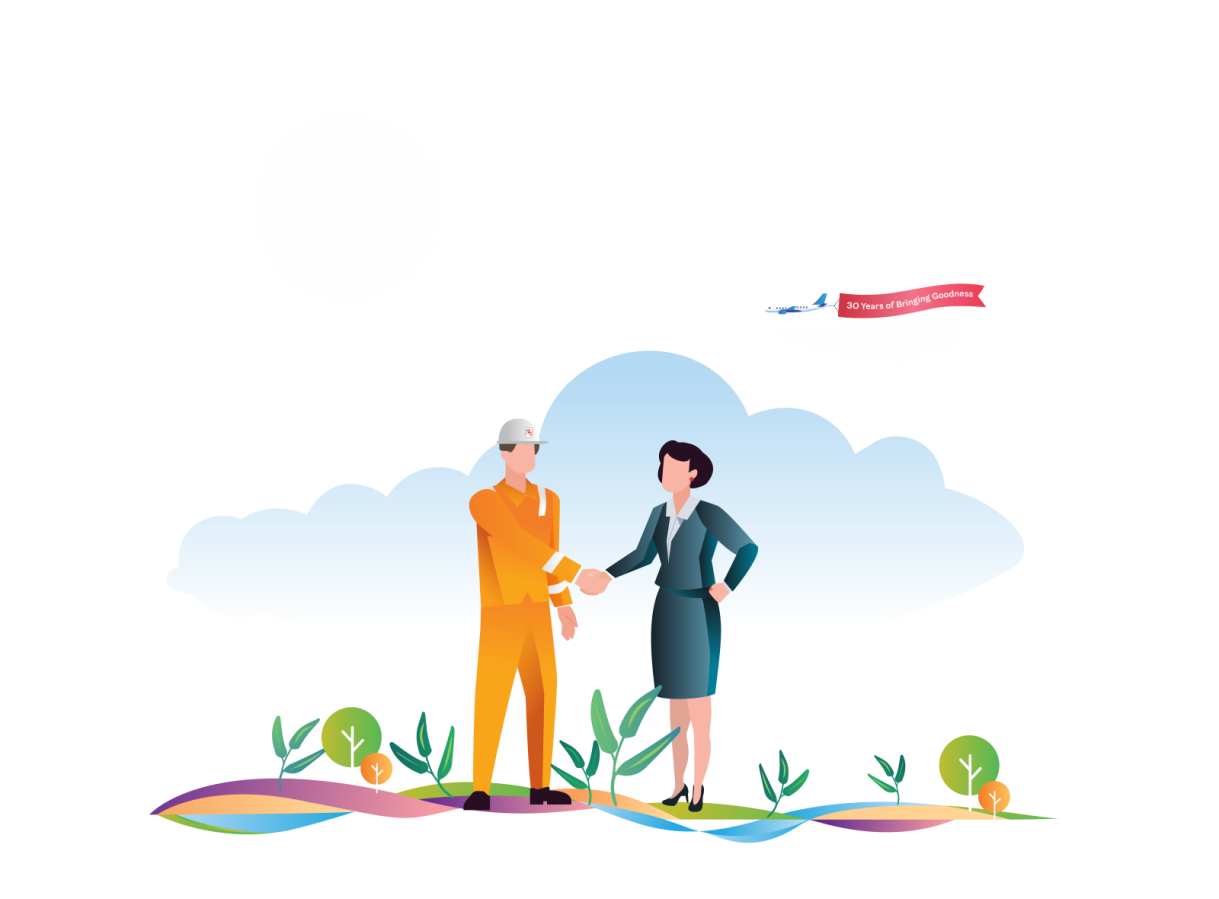 Empowering Sustainable Energy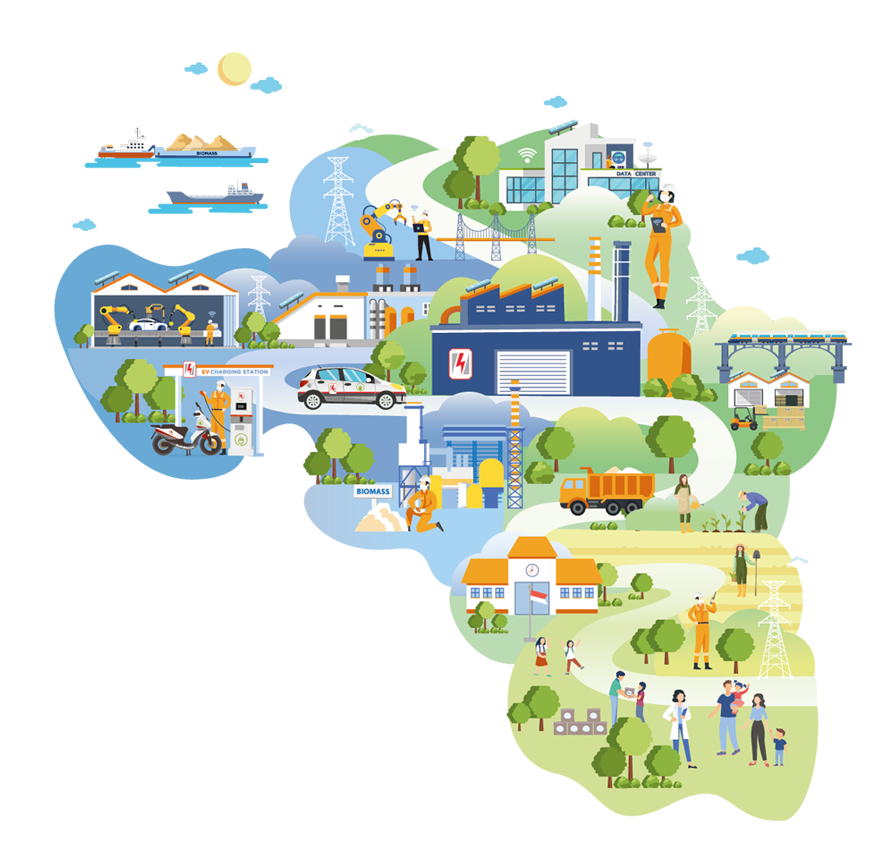 We uphold integrity in performing our duties by believing STAR values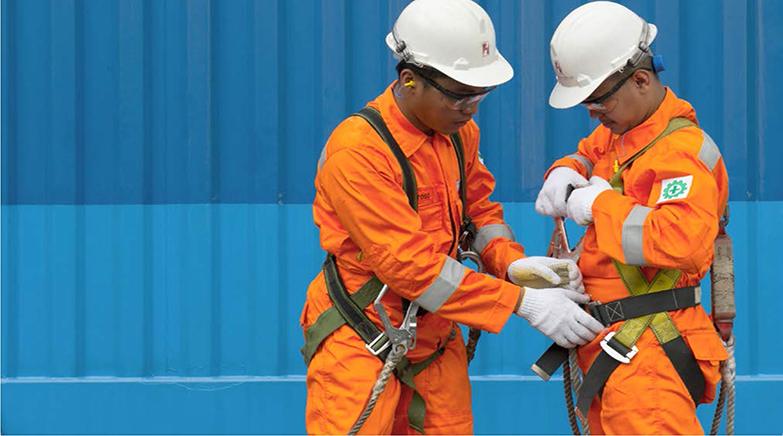 ABOUT US
Cikarang Listrindo is committed to providing a stable and reliable power
to all its customers with the highest level of service in meeting their needs.
Learn More About Us

30
Years
Of Partnership

1,144
MW
Conventional Generating Capacity

12.5
MWp
Rooftop Solar Power Capacity

2,500
+
Customers
Our Area of Operation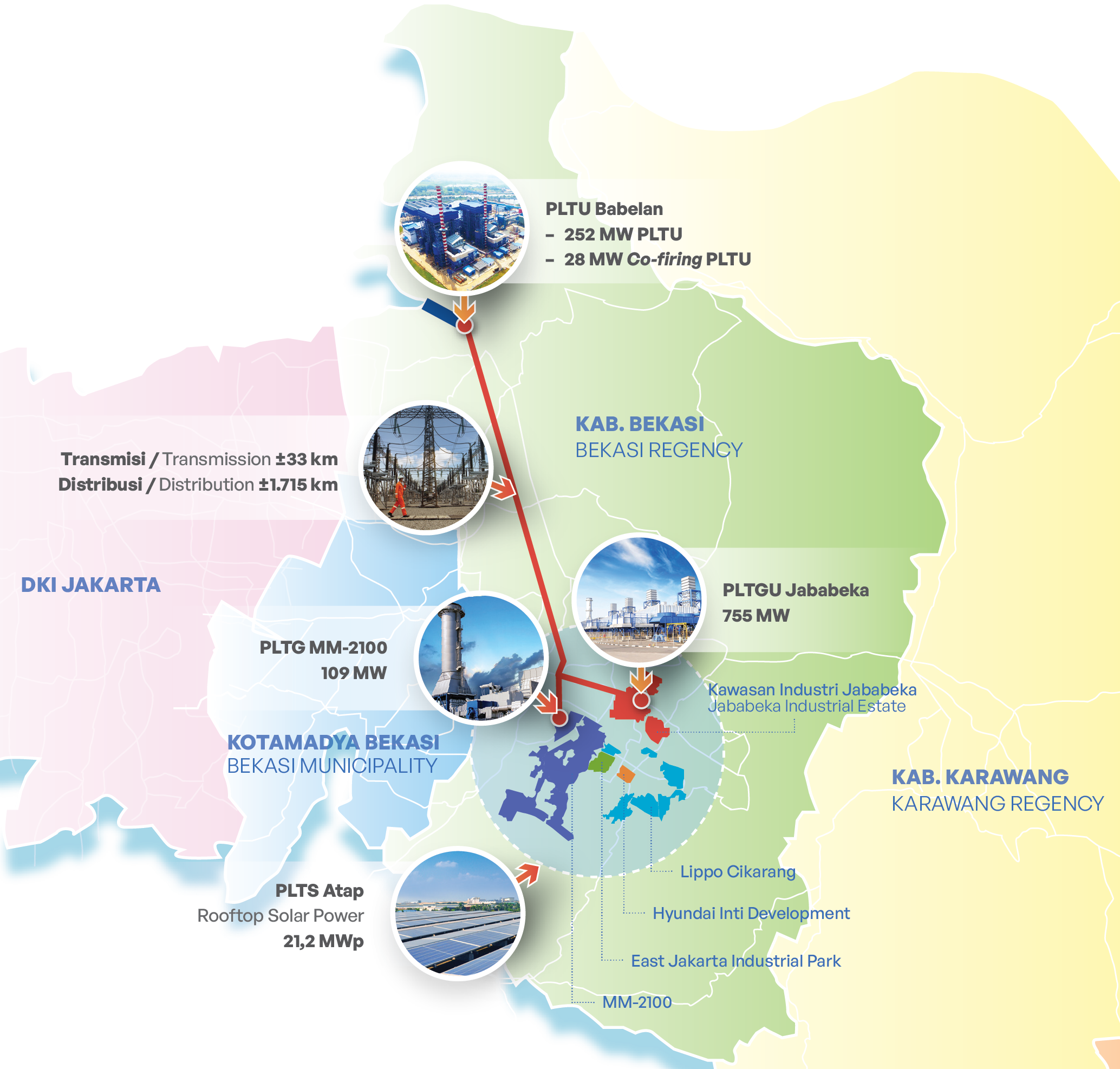 Our Area of Operation
As a holder of an integrated IUKU, the Company manages a dedicated supply areas in 5 (five) industrial estates, including the Jababeka Industrial estate, MM-2100, East Jakarta Industrial Park, Hyundai Inti Development and Lippo Cikarang. Since we began operation in October 1993, we have been supplying electricity to over 2,500 customers in 5 industrial estates.
Among those customers in the industrial estates that the Company serves are national and international manufacturers in various industries such as automotive, electronics, plastics, food, metal, chemicals and data center.
The industrial estates served by the Company is part of the Government's plan to integrate the entire industrial estates in West Java regencies, namely Bekasi, Karawang and Purwakarta (BEKAPUR) to become a National Strategic Area to enhance industrial development and productivity, which will bring multiplier effects to the national economy.
Low Emission Power Generation
The Company's coal-fired power plant uses the highest quality equipment from internationally reputable suppliers
The company uses boilers with CFB technology supplied by Valmet, Finland, which has over 220 years of industry experience. This boiler is designed to be able to produce low emission levels, even lower than the standards required by IFC or the World Bank and the Ministry of Environment and Forestry of the Republic of Indonesia. This is also equipped with ESP (Electrostatic Precipitator) to reduce particle emissions into the air and a biomass handling system that allows the CFB boilers to utilize a larger portion of biomass fuel up to 20% of the boiler capacity.
Learn More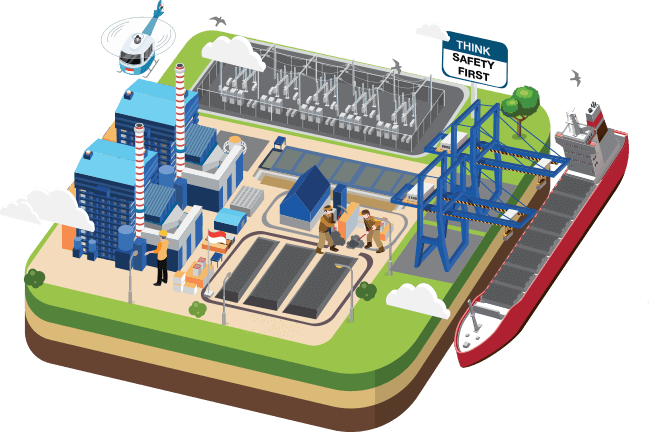 Latest Updates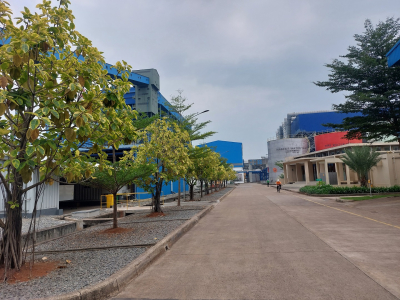 Corporate Social Responsibility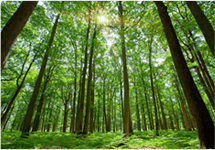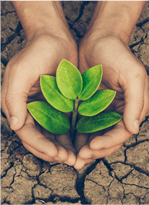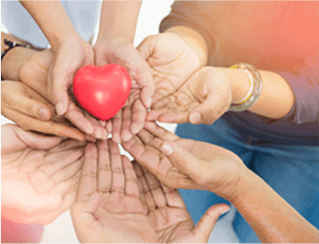 Corporate Social Responsibility
Cikarang Listrindo is aware that the implementation of social and environmental responsibility must be achieved along with business growth. Therefore, the Company is fully committed to contributing positively to all stakeholders, both to the community around the Company's electricity generation area and outside the area by carrying out operational activities in accordance with the principles and formulation of the Sustainable Development Goals (SDGs). The formulation emphasizes the balance of performance in three aspects, namely: Economy, Social and Environment or popularly abbreviated as 3P (Profit, People, Planet).
One of the strategic objectives of implementing this community social program is the creation of a constructive and harmonious relationship between the Company and its stakeholders. For the Company this activity is specifically a manifestation of social contribution in order to blend in with the social environment of the community and realize good corporate governance and improve community welfare through CSR programs implemented, along with the growth and long-term business sustainability of the Company.
Learn More

SERVICE

TRUSTWORTHINESS

ACCOUNTABILITY

RELIABILITY