Our Assets
The Company carries out activities in providing electricity through three Company's assets, i.e. power generation, transmission and distribution.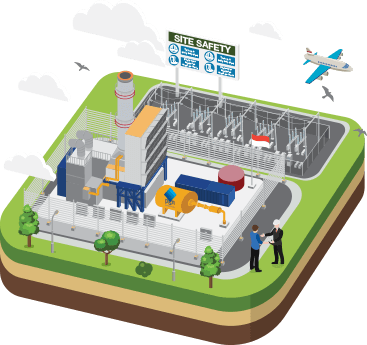 Power Generation
The Company owns and operates its power plants by using main energy sources from gas and coal. Our power plants are located in 3 (three) locations with a total installed capacity of 1,144 MW. In addition, the Company also uses renewable energy sources to strengthen Company's generation mix, such as rooftop solar power of 12.5 MWp and biomass.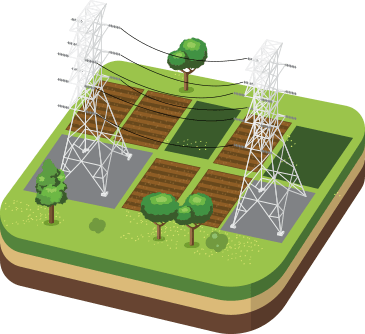 Transmission
The Company owns and operates electricity infrastructure through a 150kV transmission line for more than 30km long, to connect the 3 (three) power plant locations. This brings as one of the longest transmission lines owned by a Private Power Utility (PPU) in Indonesia.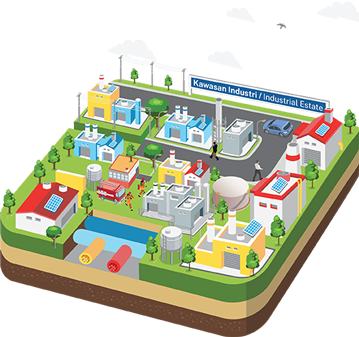 Distribution
The Company owns and operates electricity infrastructure through 20kV distribution line, stretches for 1,715km long, which is equivalent to a round trip distance of Jakarta to Singapore, to supply power to the industrial customers in 5 (five) industrial estates.
Our Power Plants
The Company has a long and successful operating track record as one of the longest-running PPU in Indonesia and positioned itself as a partner of PLN and 5 (five) industrial estates together with various industries operating in these regions.
The Company has two gas-fired units with an aggregate capacity of 864 MW and 280 MW coal-fired generation located across the Cikarang and Babelan, Bekasi regions, respectively. The diversification in its operations allows us to provide an uninterrupted power supply. The coal-fired plant - commissioned in 2017 - adds to our operational diversification, given the different site location as well as fuel diversity.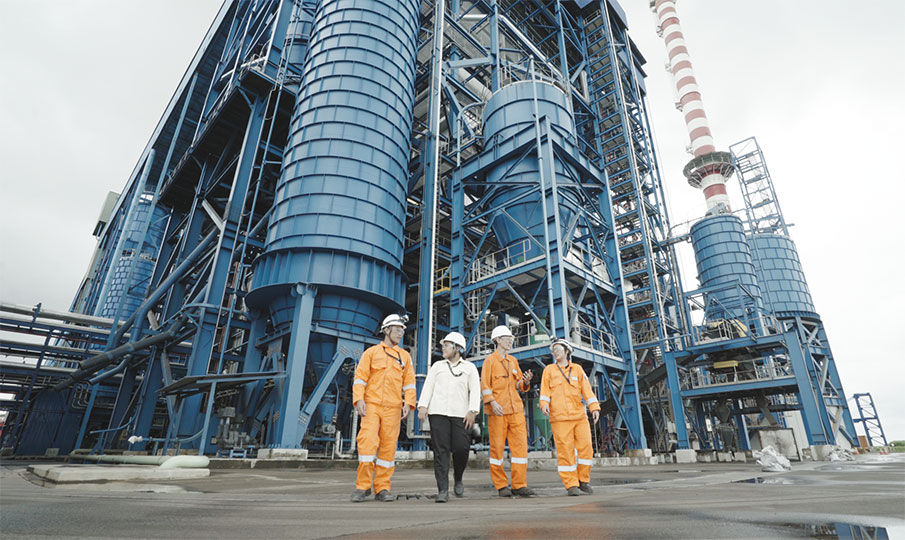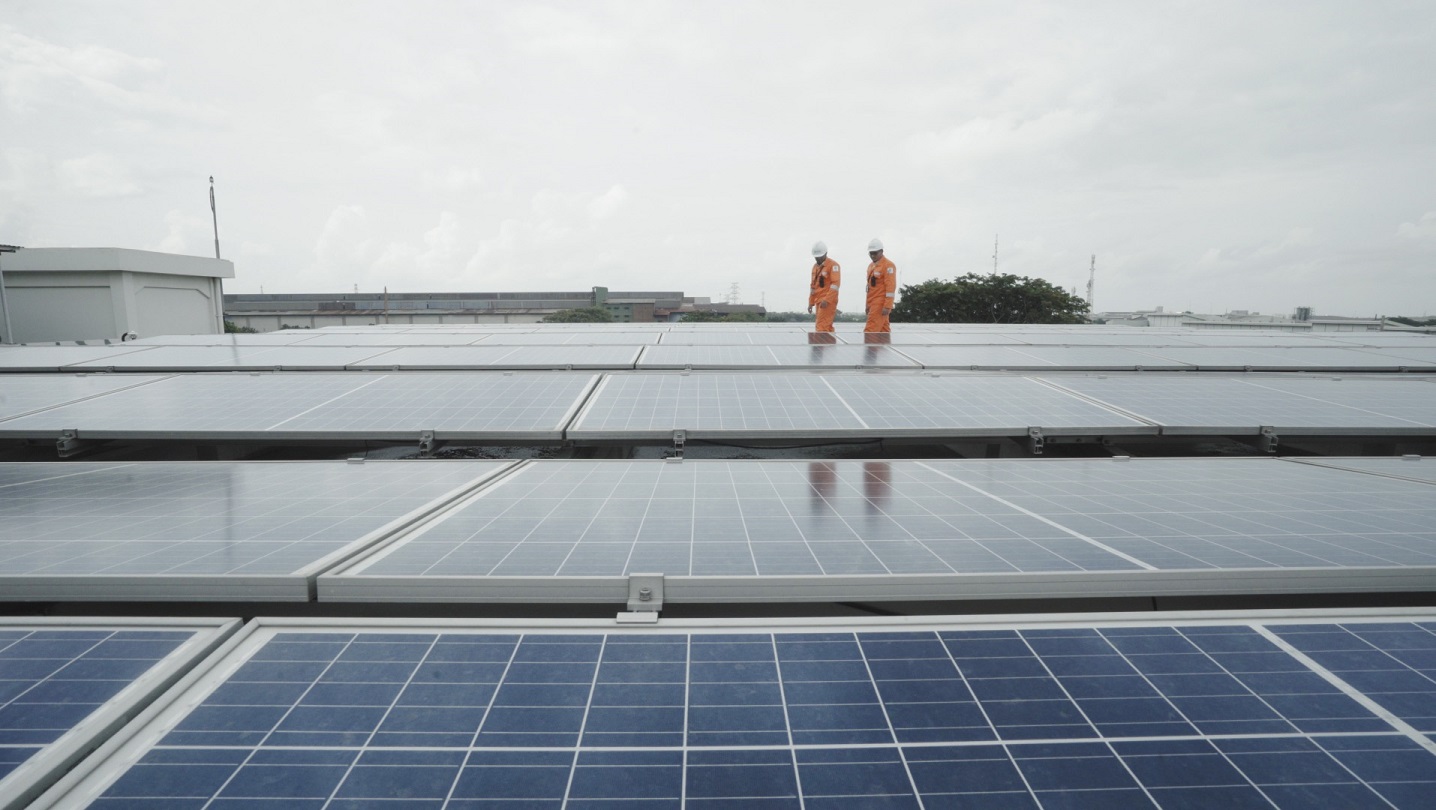 Renewable Projects
To support the Government's policy on renewable energy promotion and the Company's commitment to mitigate climate change issues, we have initiate renewable energy transformation projects, especially in solar energy and biomass.
As of December 2022, we have successfully installed a 12.5 MWp Rooftop Solar Power on our customers' office rooftop. In addition to efforts to develop renewable energy and Greenhouse Gas (GHG) reduction through Rooftop Solar Power, since 2019, the Company has been using biofuel to reduce coal in Circulating Fluidized Bed (CFB) boilers of the Babelan power station. Furthermore, in 2021, the Company has once again shown its commitment for GHG reduction through installation of biomass handling system in CFPP Babelan.
Jababeka Power Plant
Our first gas-fired power plant located in Jababeka Industrial Estate, commenced operations in 1993.
Learn More
MM-2100 POWER PLANT
Our second gas-fired power plant commenced operations in 2015 and is intended as a backup power plant, located in MM-2100.
Learn More
BABELAN POWER PLANT
Our coal-fired power plant located in Babelan, equipped with high efficient and low emission CFB technology as well as biomass handling system from international reliable suppliers.
Learn More
Industrial Service Area of The Company
As a holder of an integrated IUKU, the Company manages dedicated supply areas in 5 industrial estates, including the Jababeka Industrial estate, MM-2100, East Jakarta Industrial Park, Hyundai Inti Development and Lippo Cikarang and its expansion.