Our Profile
Commenced its operations in 1993, Cikarang Listrindo became the longest operating Independent Power Producer (IPP) in Indonesia, with conventional power plant and solar power generation installed capacity of reached 1,144 MW and 12.5 MWp, respectively. Cikarang Listrindo serves PLN and the 5 (five) Industrial Estates which as an integrated area, is one of the largest and most developed industrial estate area in Indonesia.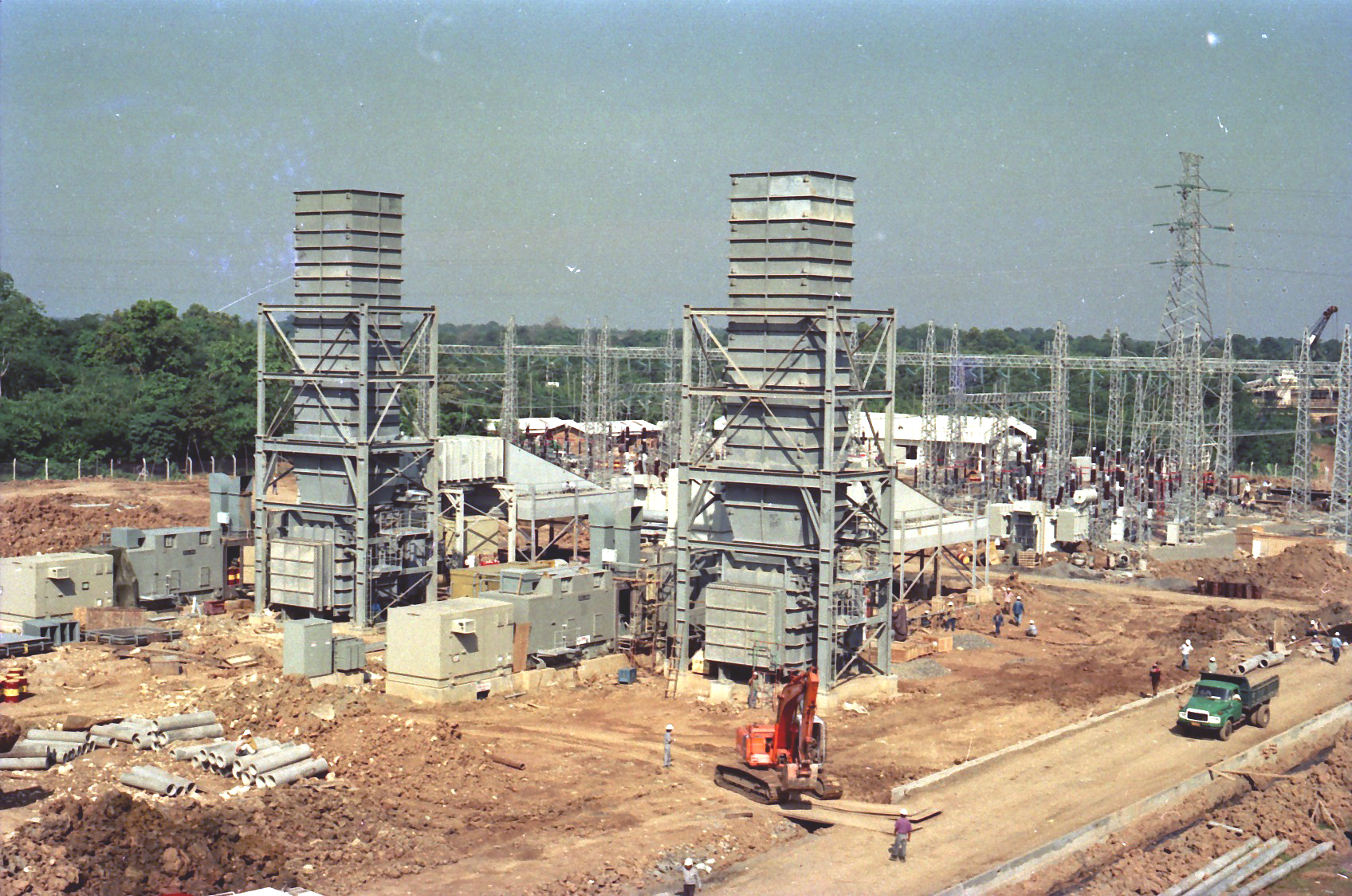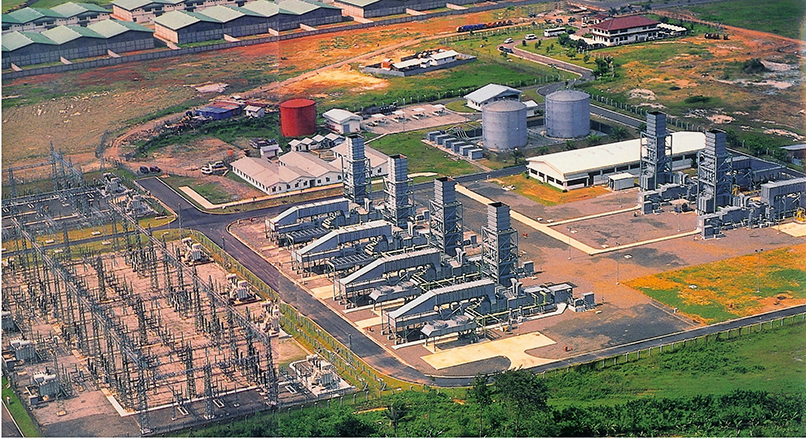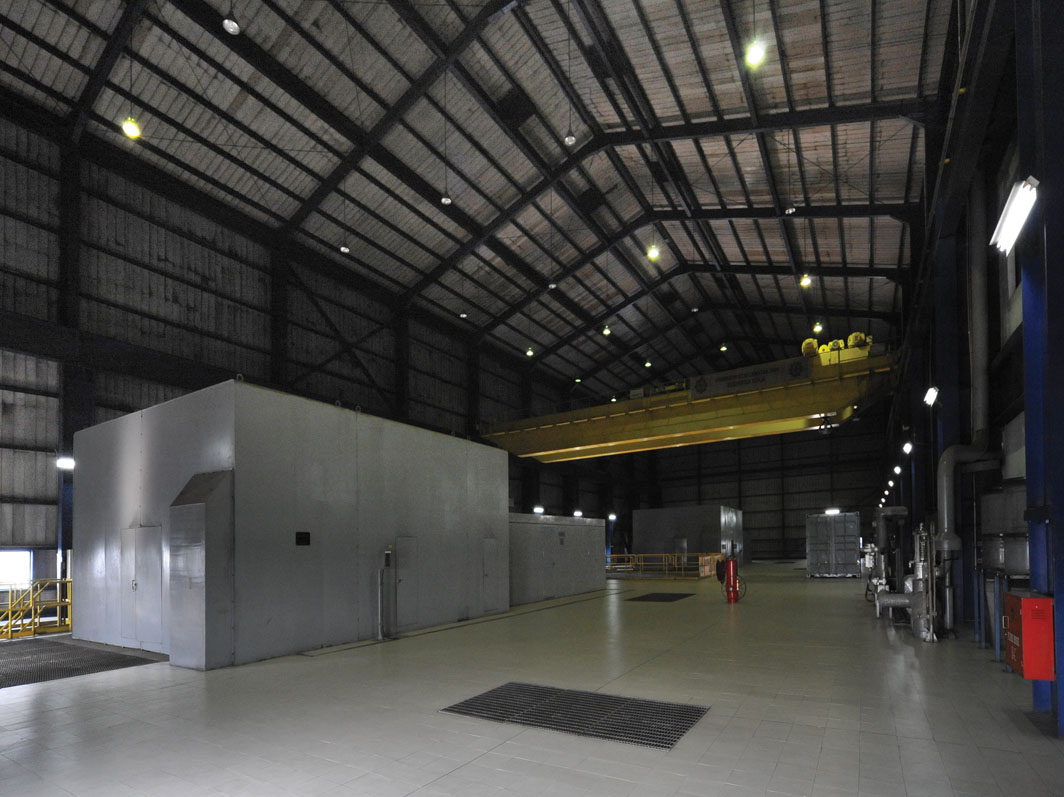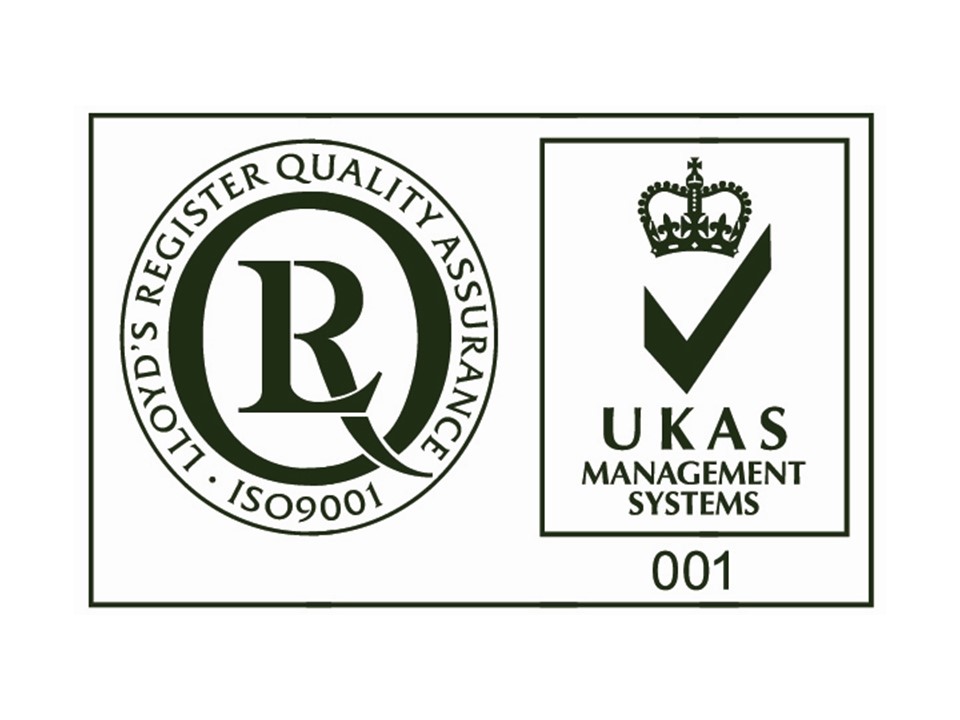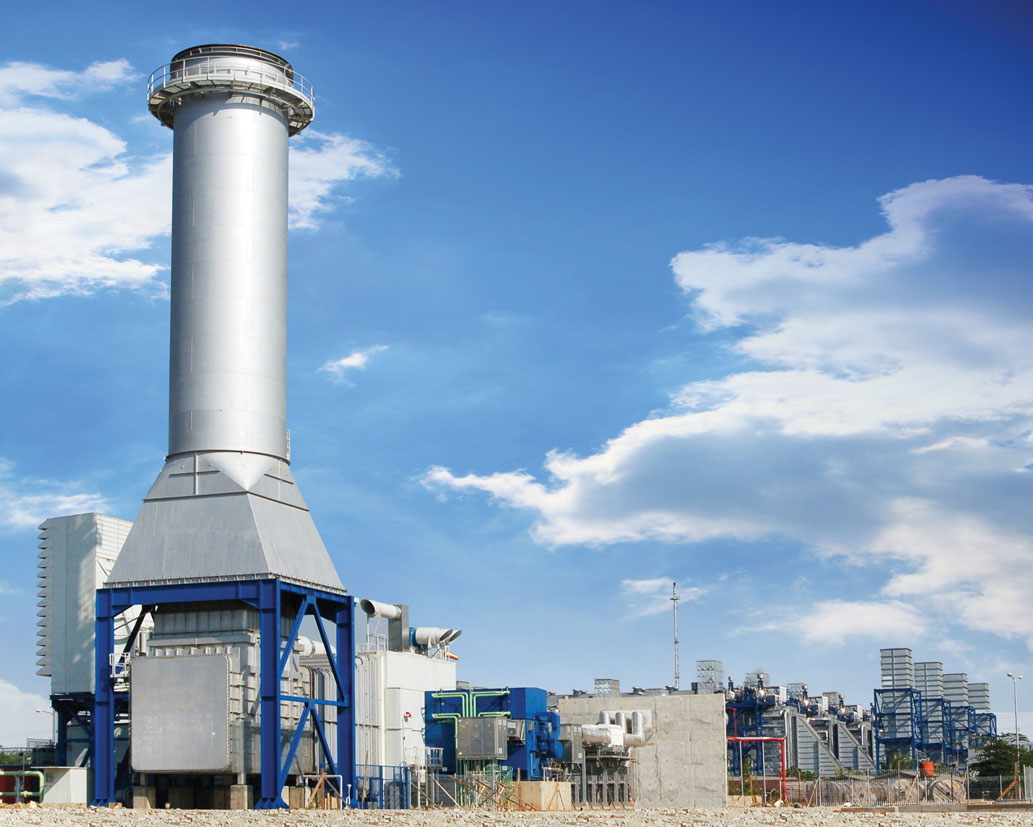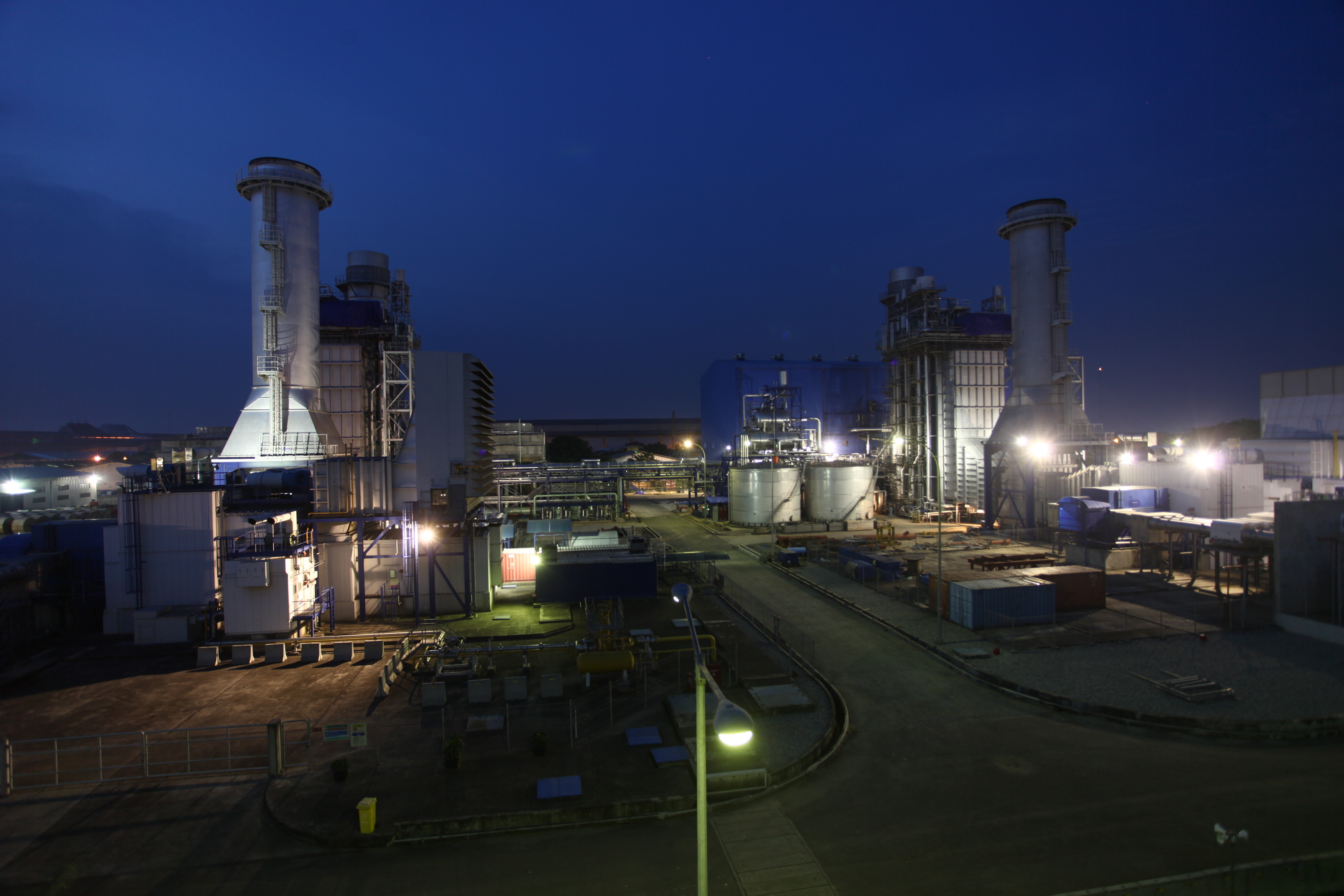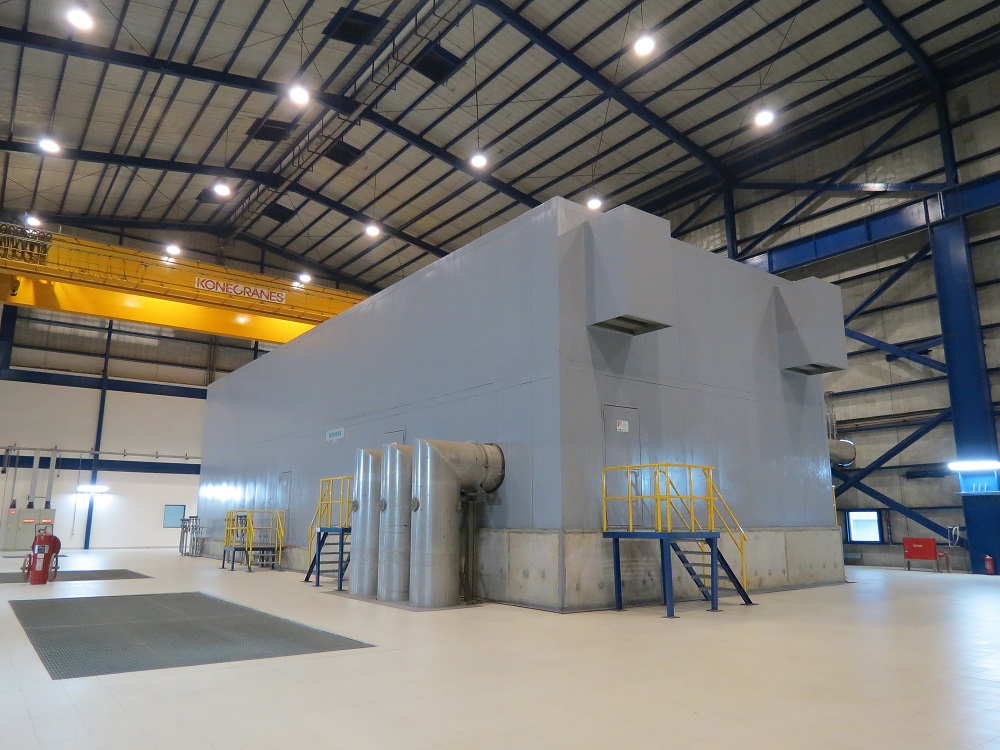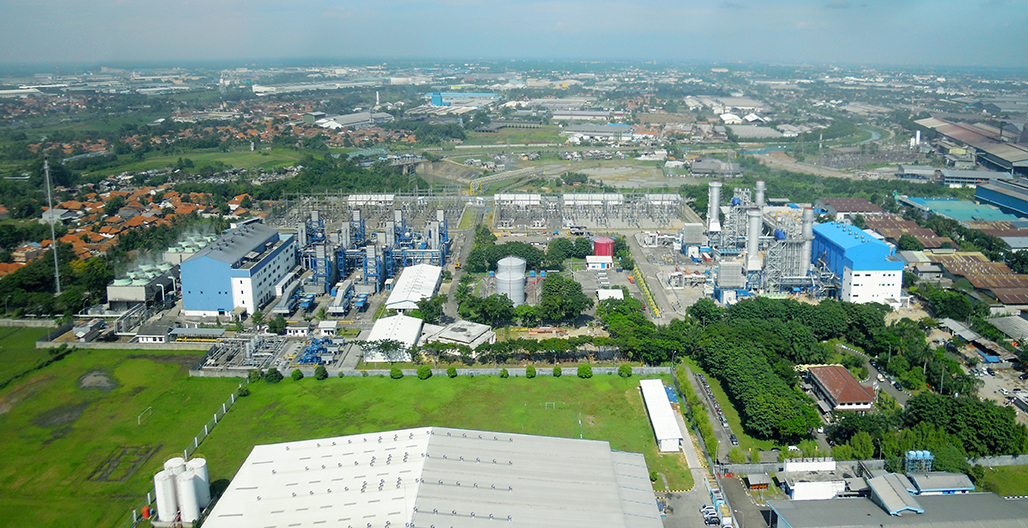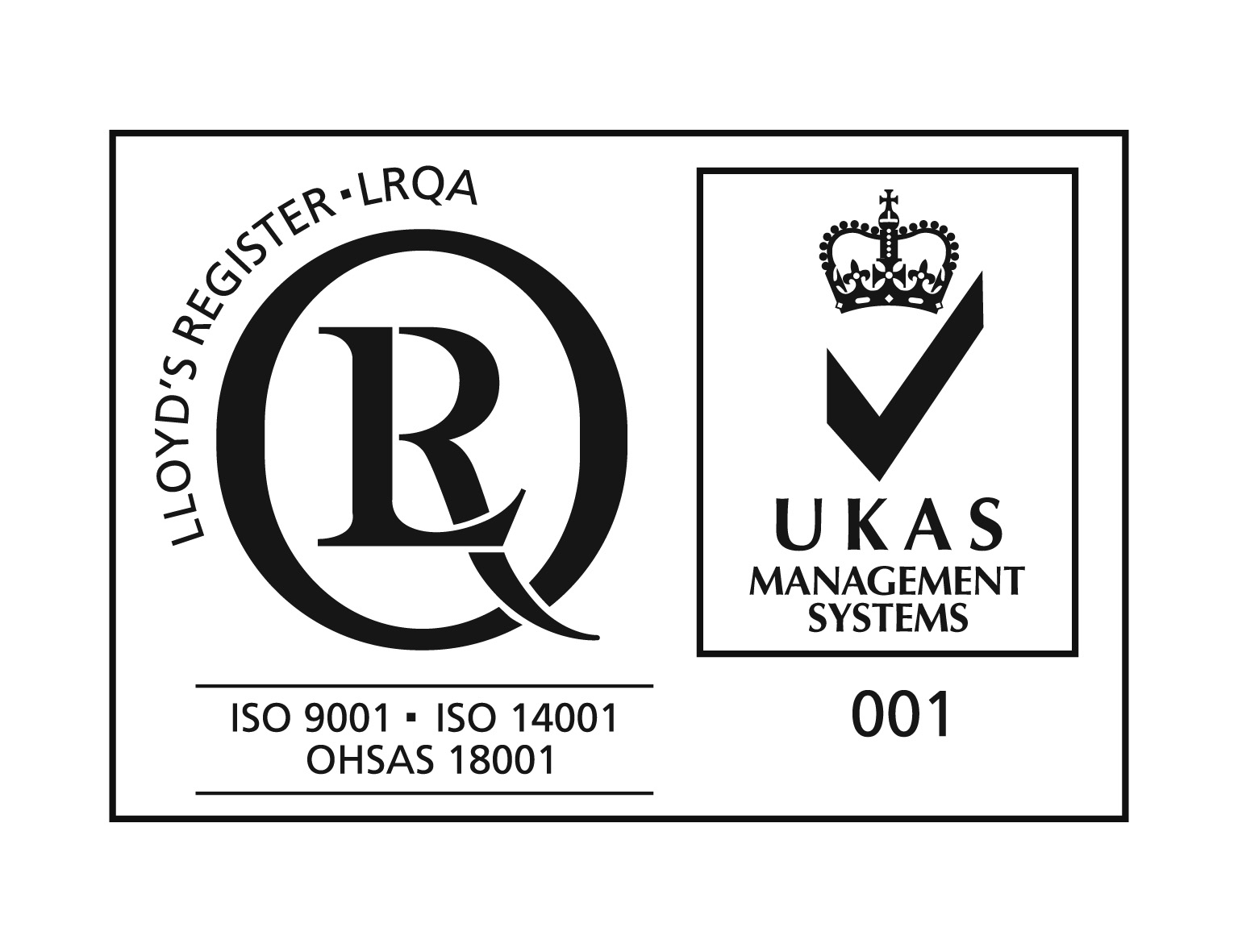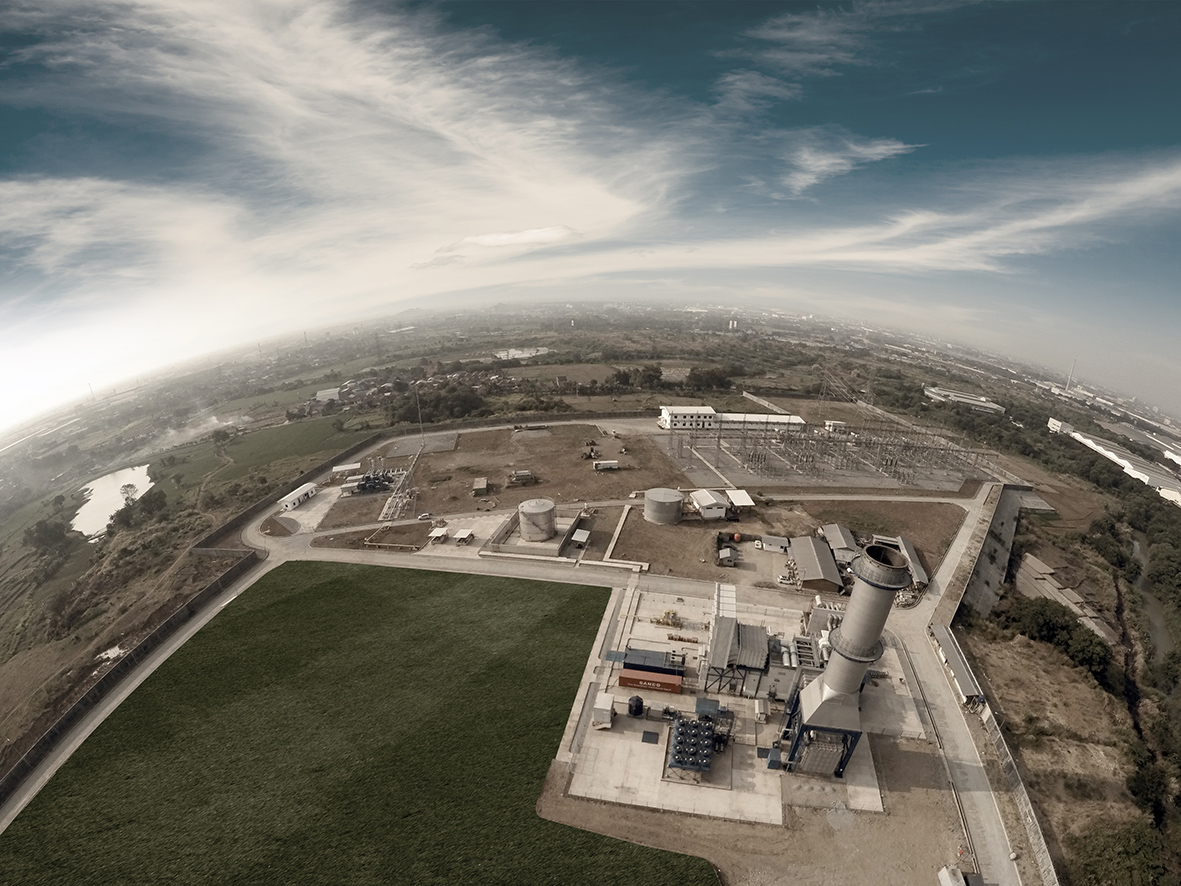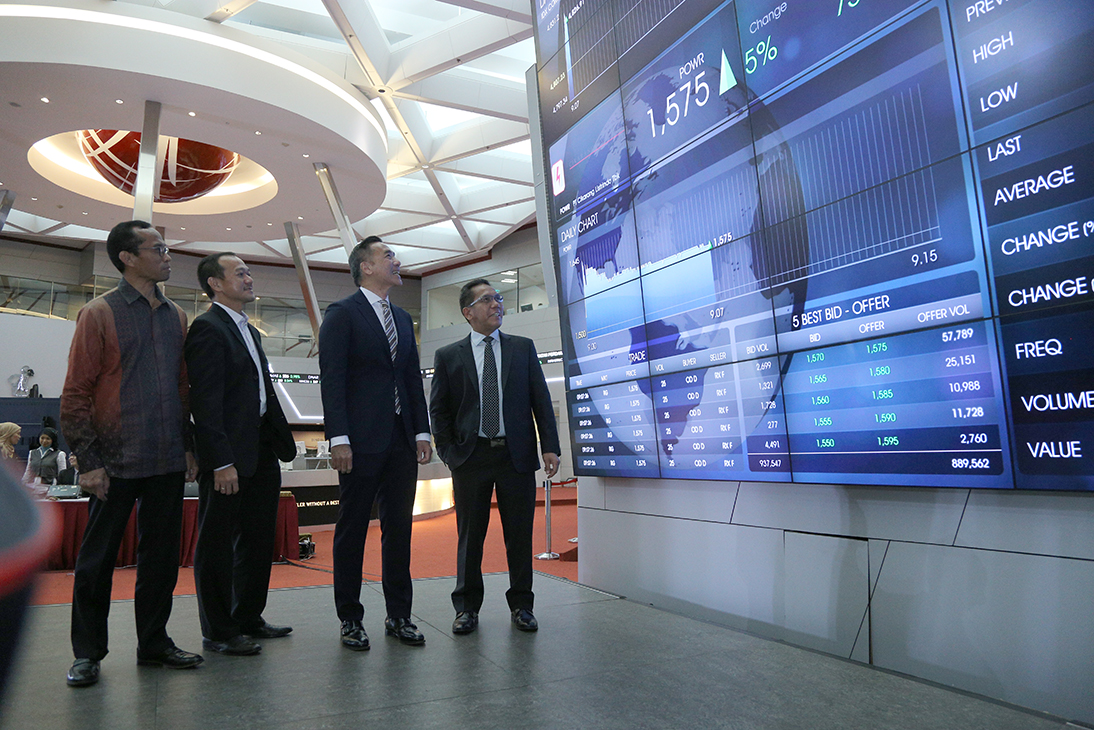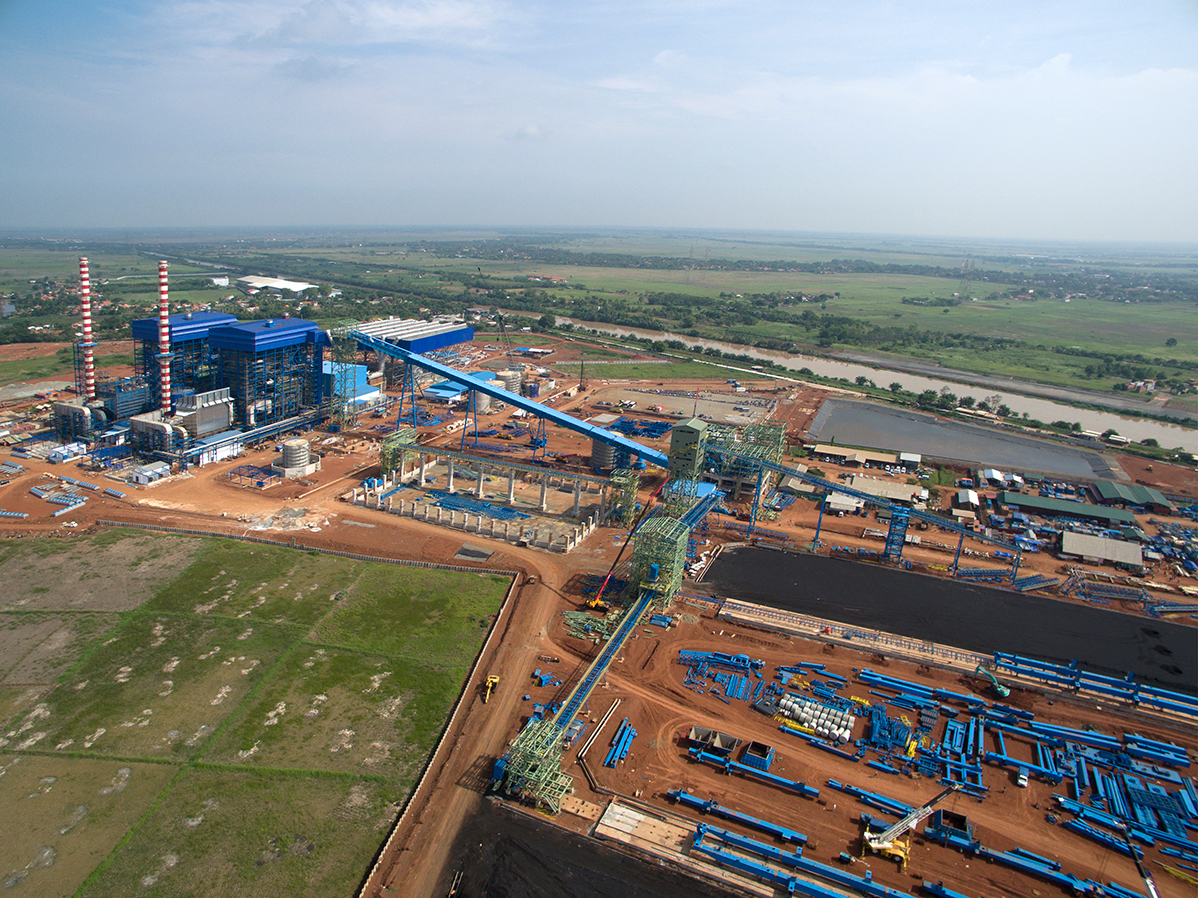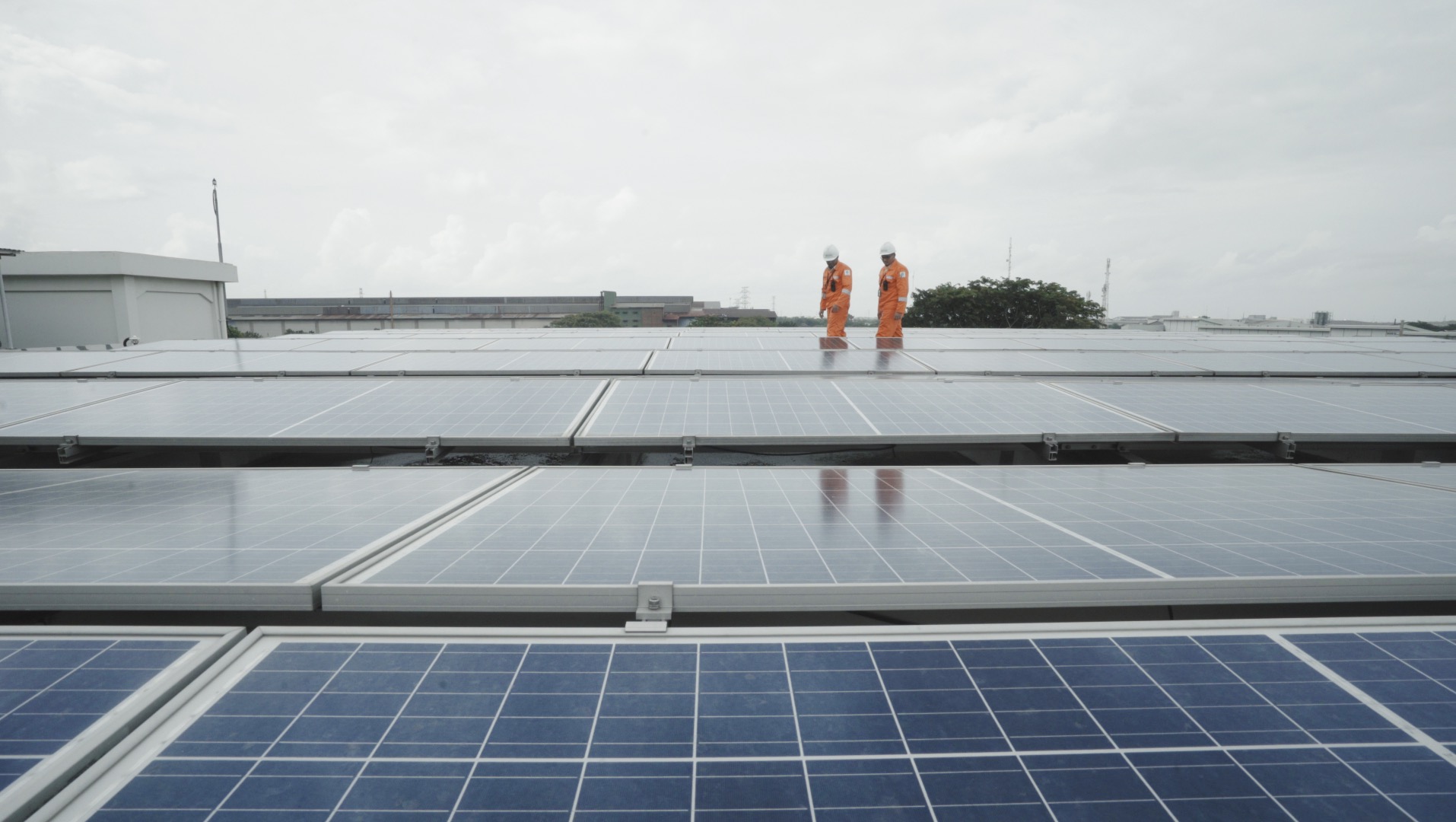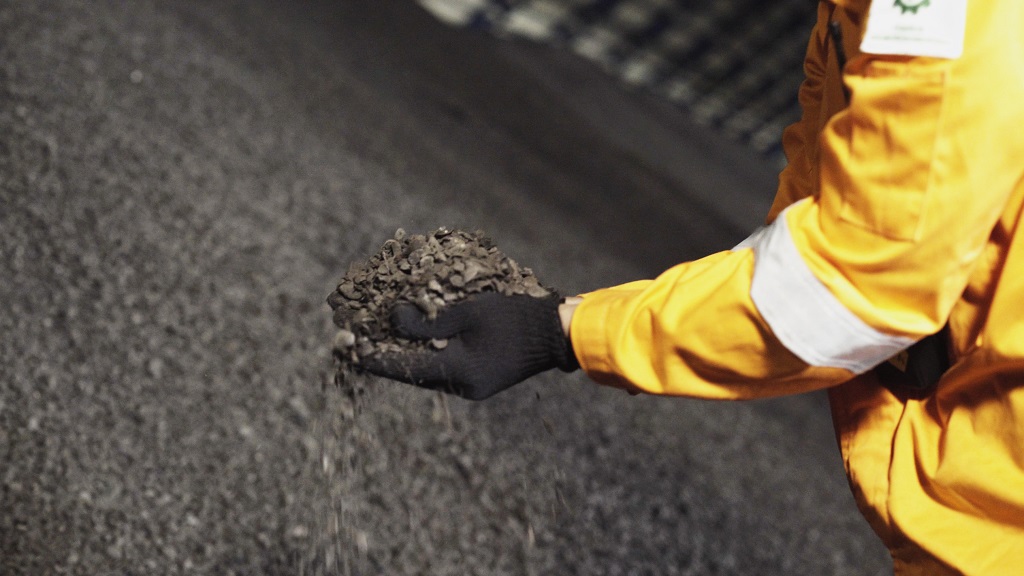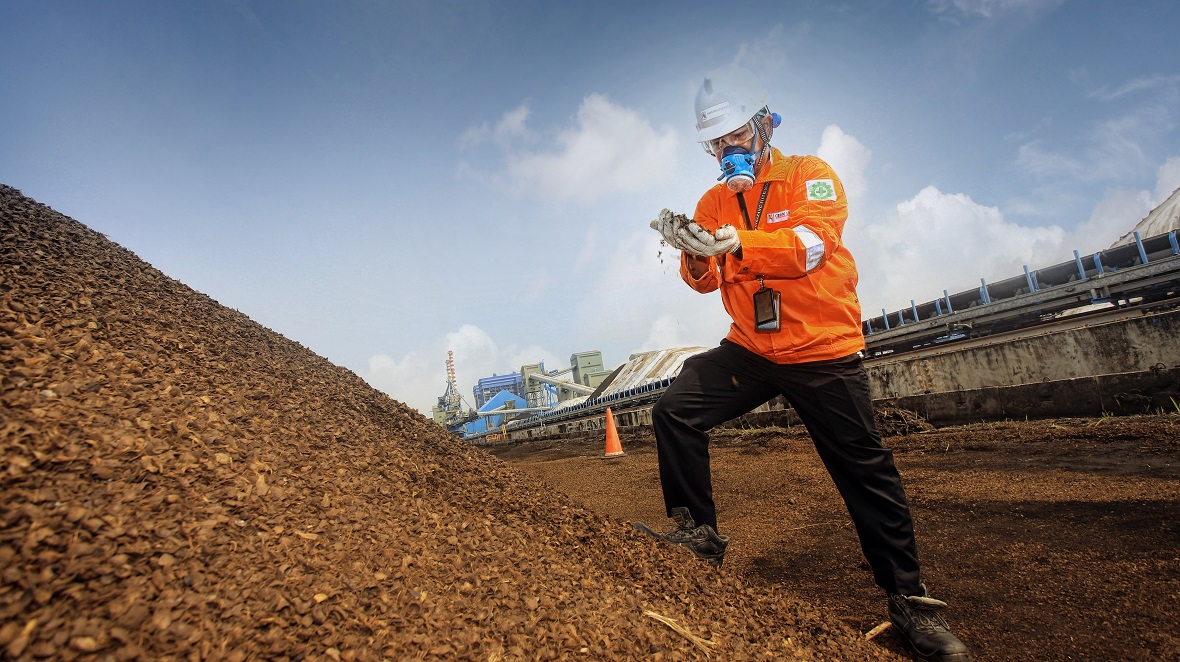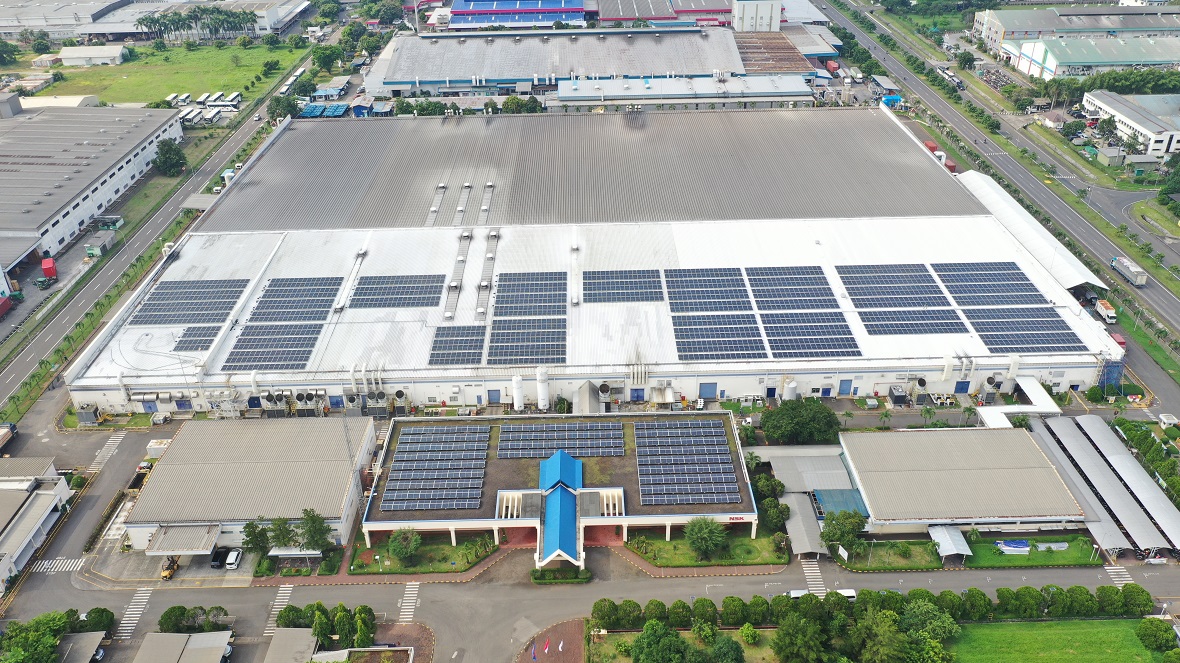 Our Journey
1993
The first two GE Frame 6B gas turbines were installed in 1993 and provided a plant capacity of 60 MW.
1996
In 1996 the company added another four GE Frame 6B gas turbines and increased the capacity to 180MW.
1998
In 1998 Cikarang Listrindo added two Mitsubishi steam turbines, each capable of delivering 60 MW. By building two combined-cycle blocks, each consisting of three gas turbines, three heat recovery steam generators and one steam turbine, the total capacity reached 300 MW.
2000
In 2000 Cikarang Listrindo was awarded ISO 9001 Quality Management System certification
2006
In 2006 a GE Frame 9E gas turbine was added, delivering 109 MW and increasing the plant total capacity to 409 MW.
2009
After adding another GE Frame 9E gas turbine in 2009, Cikarang Listrindo was able to produce a total capacity of 518 MW: another milestone in utilizing superior technology and providing customers with world-class quality power supply.
2011
In 2011 Cikarang Listrindo added two Alstom heat recovery steam generators and one Siemens 128 MW steam turbine to operate in combined-cycle mode with the two GE Frame 9E gas turbines and bring the plant capacity to 646 MW.
2012
In 2012 the addition of a third GE Frame 9E gas turbine increased the available power to 755 MW.
2014
In 2014 Cikarang Listrindo was awarded ISO 14001 Environment Management System and OHSAS 18001 Health and Safety Management System certification.
2015
In 2015 a second power plant, which is located in Megalopolis Manunggal 2100 Industrial Town, delivered a plant capacity of 109 MW. This raised the total capacity of the two interconnected plants to 864 MW.
2016
In 2016 Cikarang Listrindo completed a US$272 million IPO on the IDX. Moreover, the Company achieved a record-breaking high of 1 million KVA contracted capacity in the same year.
2017
In 2017 the coal-fired power plant in Babelan was installed with two Valmet (circulating fluidized bed) boilers and two Siemens steam turbines delivering a plant capacity of 280 MW, and increasing the total capacity of the three interconnected plants to 1,144 MW. The coal-fired power plant in Babelan is connected to the 150kV transmission line of over 30km.
2018
Initial phase of renewable power plant with rooftop solar power pilot project at 52.5kWp.
2019
In 2019, Cikarang Listrindo started commercial supply of renewable energy sources through the solar rooftop option to customers and explored the possibility of renewable energy power plant development on coal-fired power plant (CFPP) through a pilot project.
2021
In 2021, Cikarang Listrindo completed the installation of biomass handling system in one of its boilers in the CFPP Babelan, which allows us to utilize a larger portion of biomass fuel up to 20% of boiler capacity. Furthermore, the Company also managed to complete the electric vehicle charging station pilot project in the Company's operation area.
2022
In 2022, the Company expanded its Rooftop Solar Power capacity to 12.5 MWp from 52.5 kWp in 2019. Additionally, the Company achieved an upgrade in its PROPER performance from Blue PROPER to Green PROPER rating bestowed by the Ministry of Environment and Forestry for GSPP Jababeka and managed to maintain Blue PROPER for CFPP Babelan.

Vision
Become a world-class power producer.
Mission
To excel in the electricity supply industry with good teamwork to meet our customers' needs for safe, reliable, clean and efficient power in a friendly and professional manner.
Board of Commissioners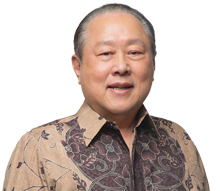 President Commissioner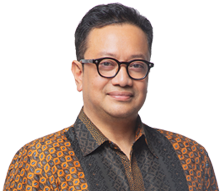 Commissioner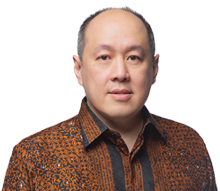 Commissioner
Commissioner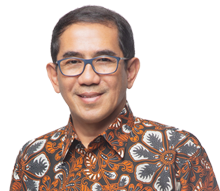 Independent Commissioner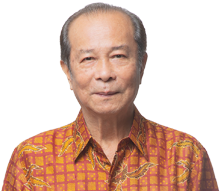 Independent Commissioner
Board of Directors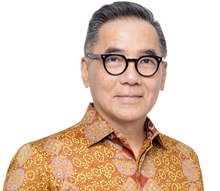 President Director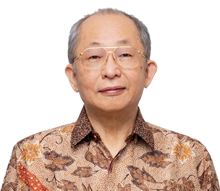 Vice President Director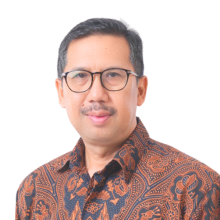 Commercial Director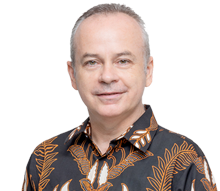 Technical Director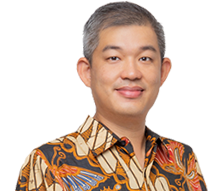 Financial Director
Quality Management System Certificate
ISO 9001:2015

Valid until
14 September 2024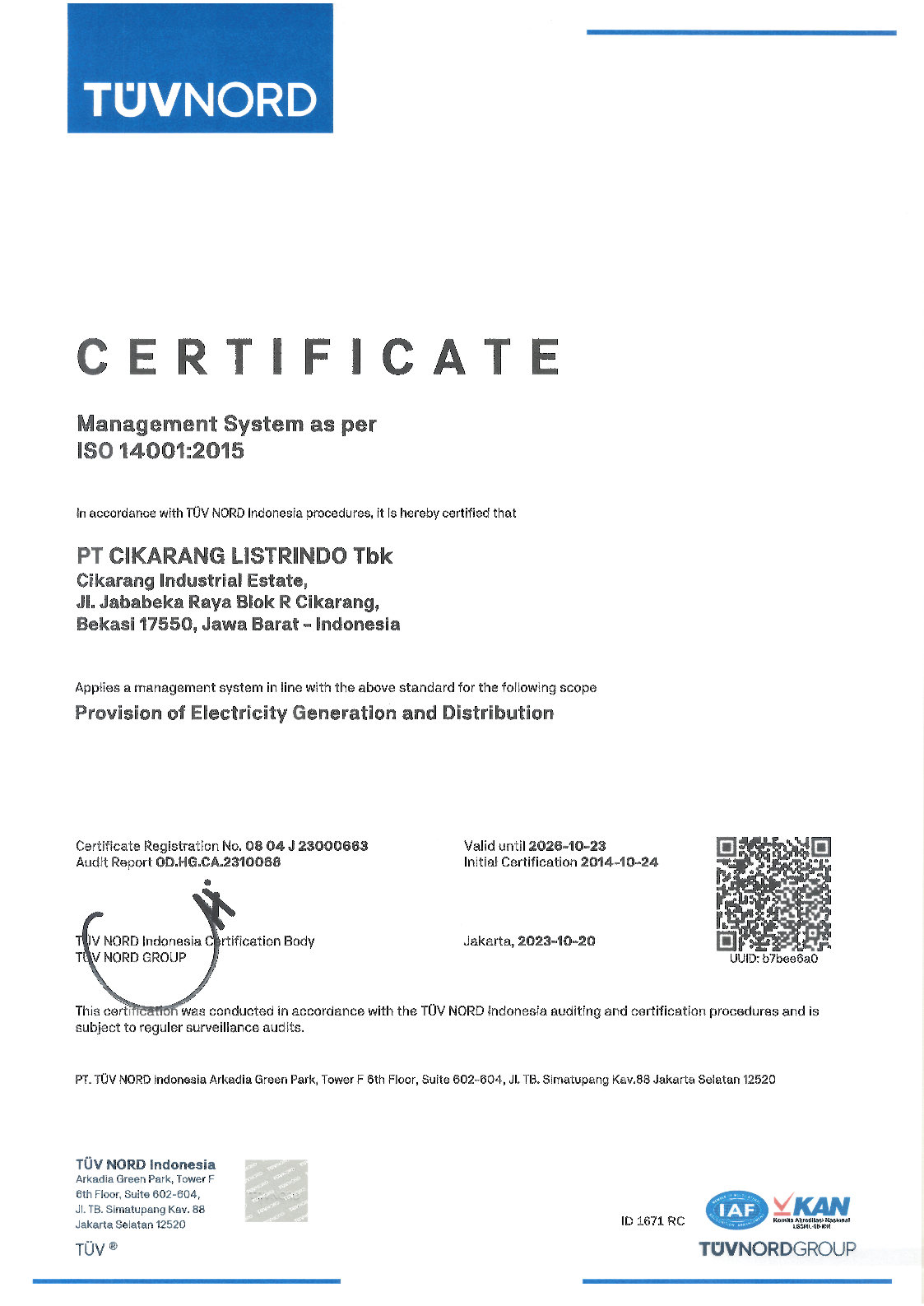 Environmental Management System Certificate
ISO 14001:2015

Valid until
23 October 2023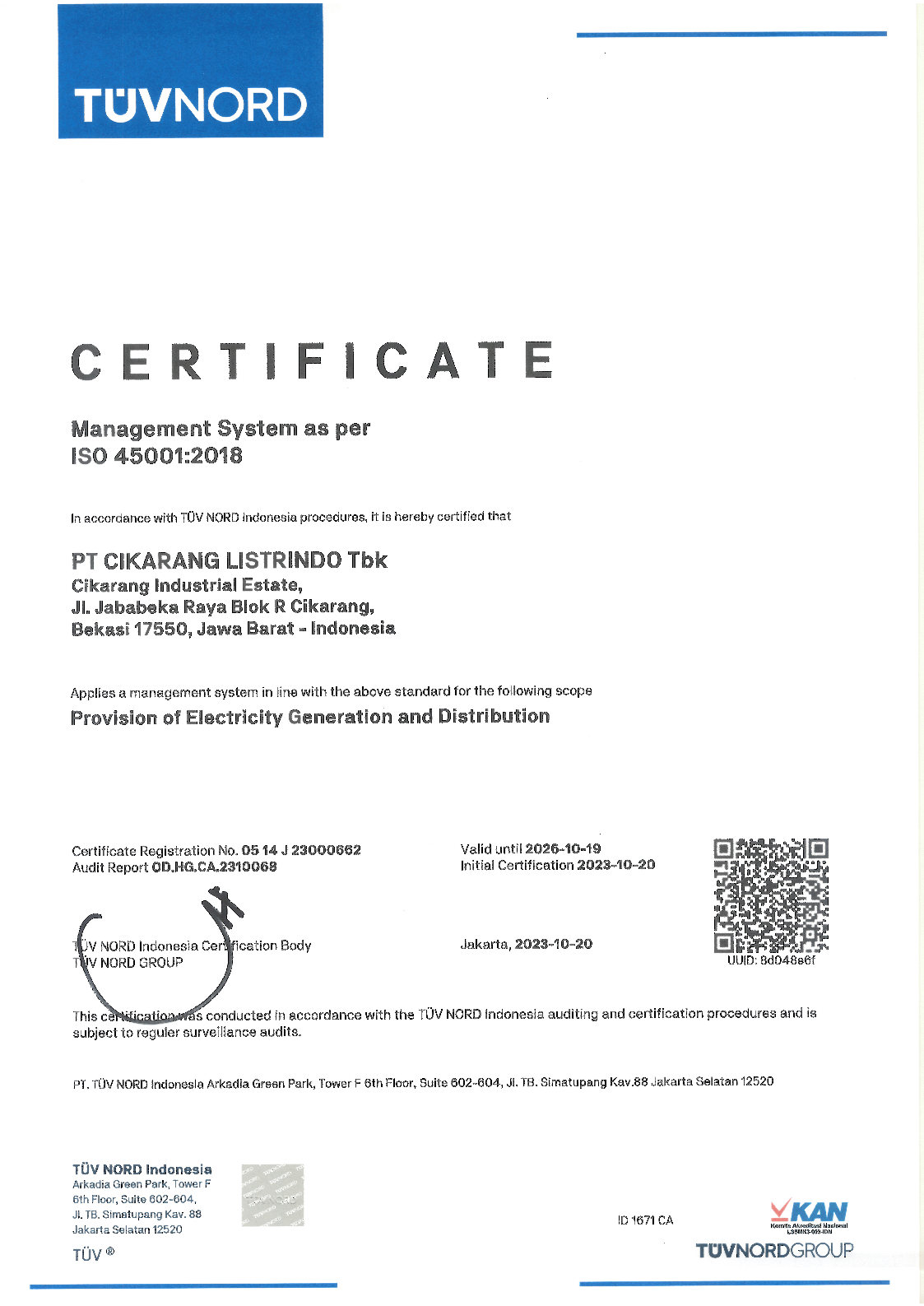 Occupational Health and Safety Management System Certification
ISO 45001:2018

Valid until
10 November 2023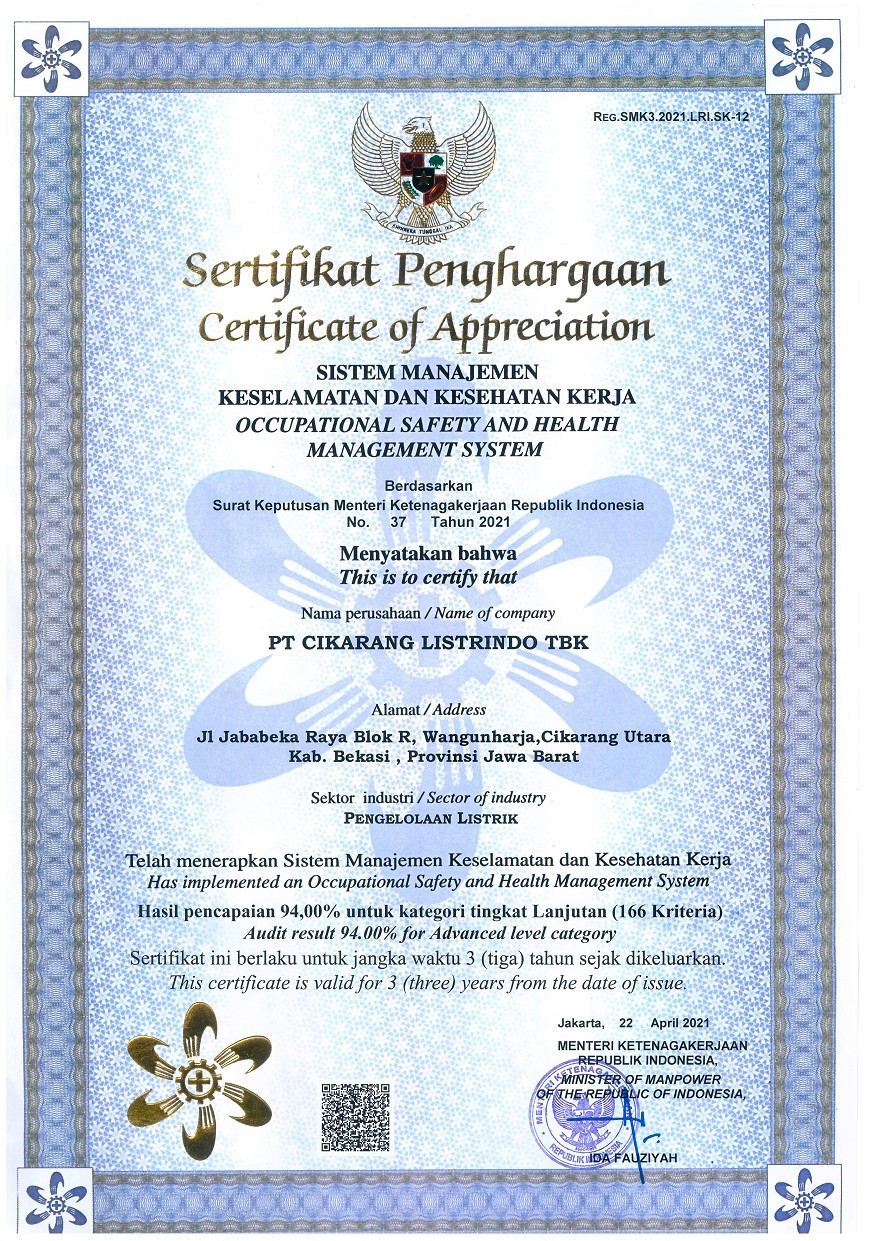 Certification of Occupational Health and Safety Management System

Valid until
22 April 2024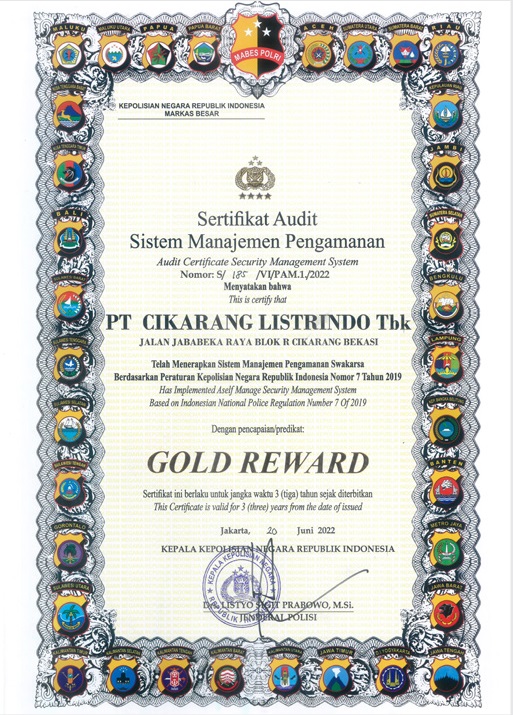 Security Management System Certification

Valid until
20 June 2025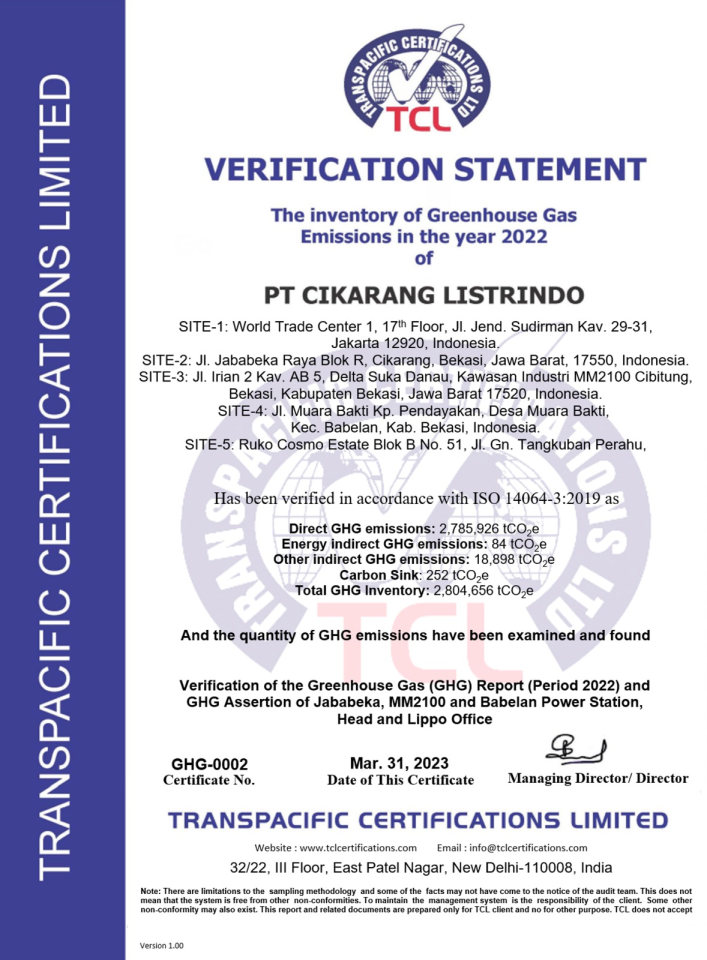 Multi-Site Assurance Statement on the Greenhouse Gas Emissions Inventory Report
Year 2022
ISO 14064-1:2018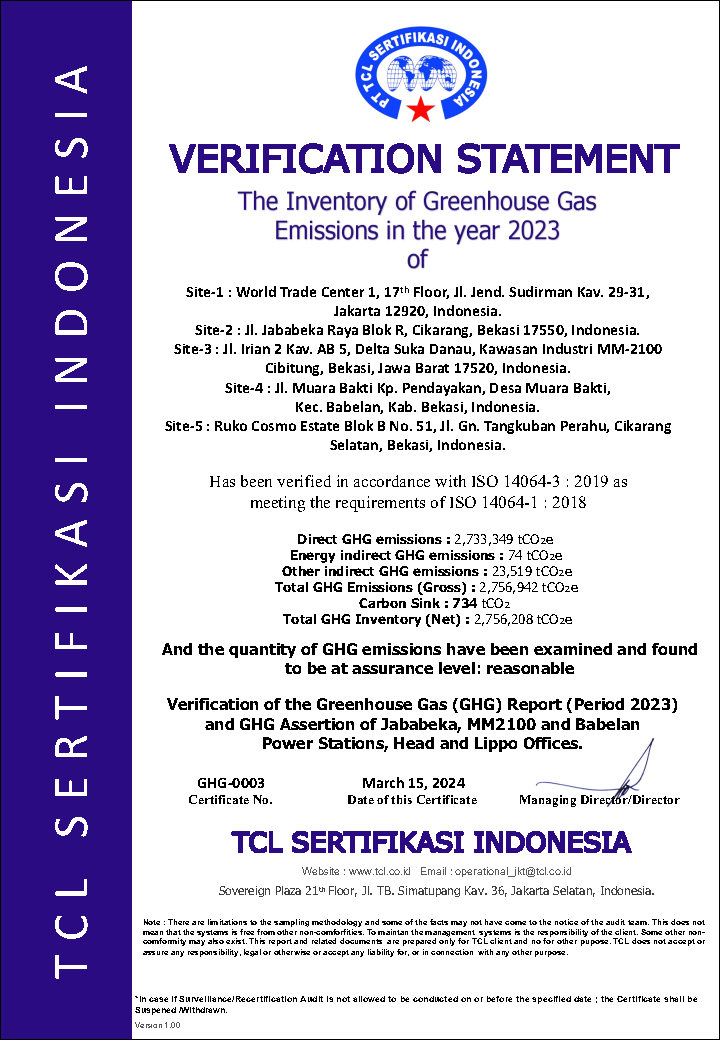 Multi-Site Assurance Statement on the Greenhouse Gas Emissions Inventory Report
Year 2021
ISO 14064-1:2018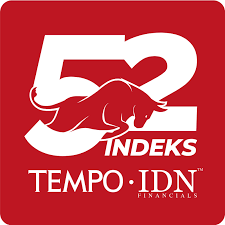 Tempo-Idnfinancials52 Index
High Dividend Index 52

Included among the 52 listed issuers on the Indonesia Stock Exchange (IDX) under the category of High-Dividend Index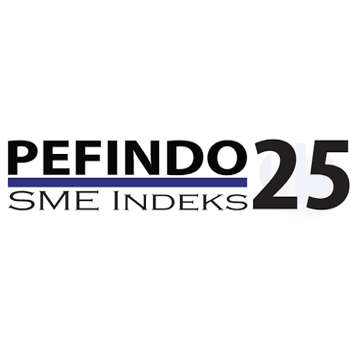 PEFINDO25 Index

Recorded in Stock Index PEFINDO25 for the period of
August 2021-July 2023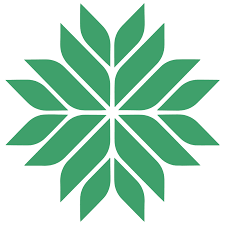 SRI-KEHATI Index

Recorded in Stock Index SRI-KEHATI for the period of
July 2021-May 2022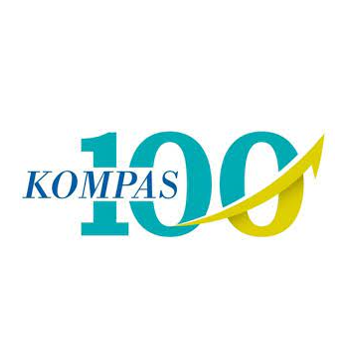 KOMPAS100 Index

Recorded in Stock Index KOMPAS100 for the period of
February 2021-January 2022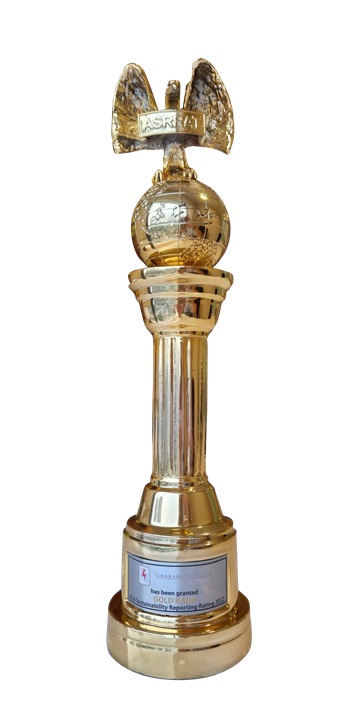 Gold Rank in the Asia Sustainability Reporting Rating (ASRRAT) 2022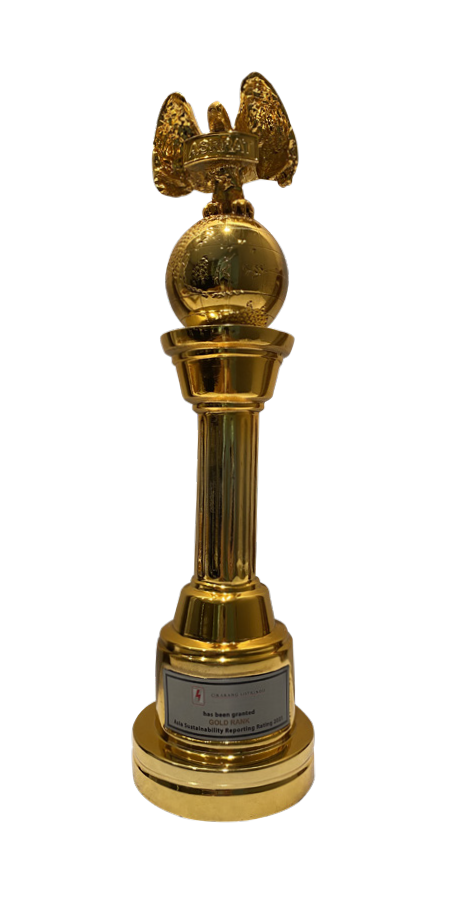 Gold Rank in the Asia Sustainability Reporting Rating (ASRRAT) 2021
Green-Rating PROPER Award
GSPP Jababeka
Period 2021-2022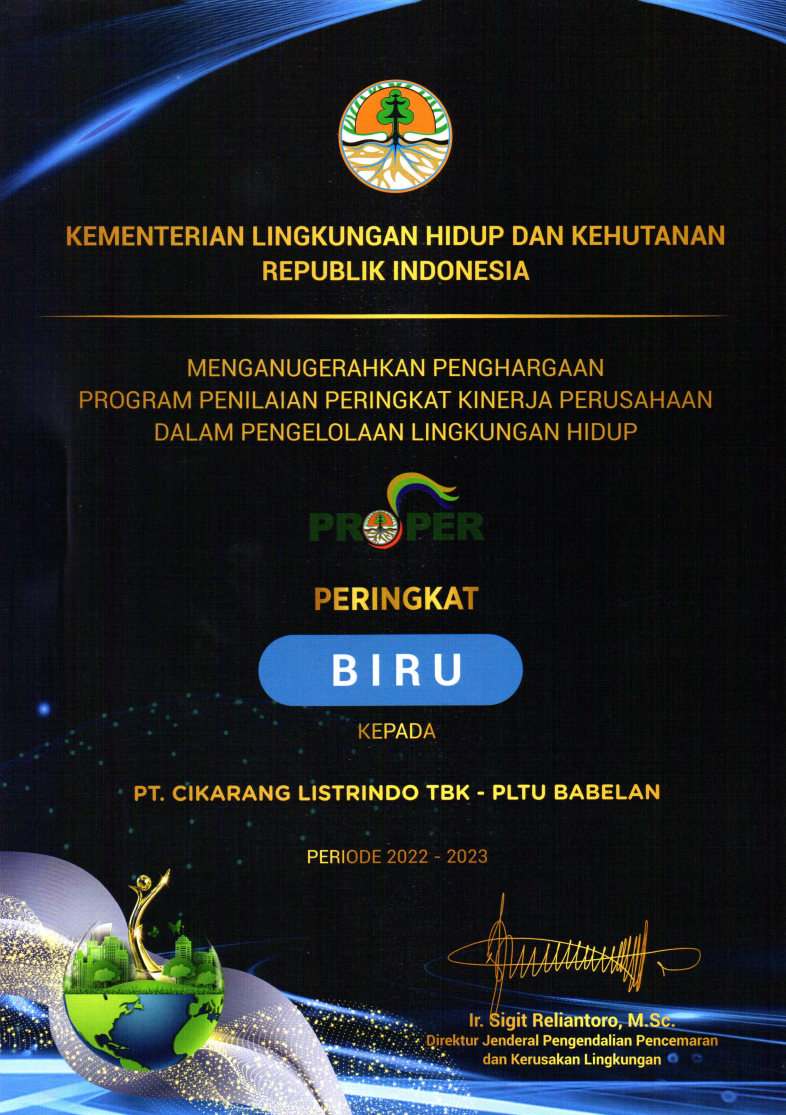 Blue-Rating PROPER Award
CFPP Babelan
Period 2021-2022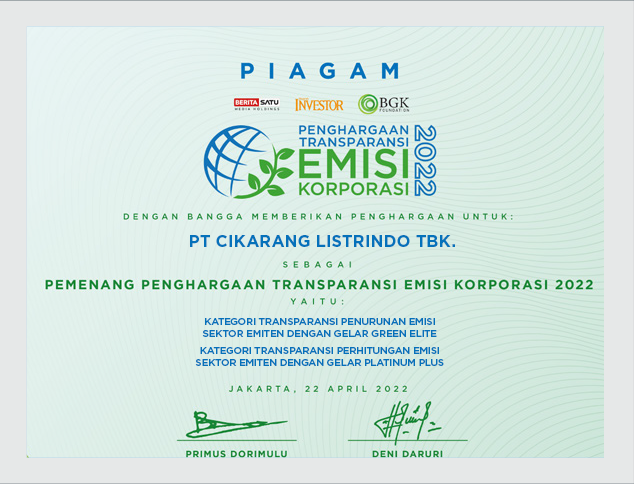 Corporate Emissions Transparency Award 2022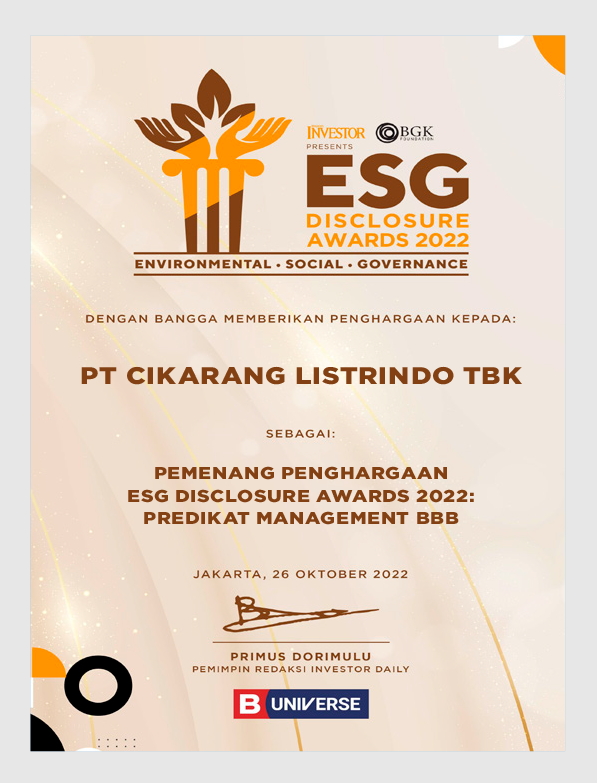 ESG Disclosure Award 2022

BBB management rating for its commitment to the disclosure of ESG information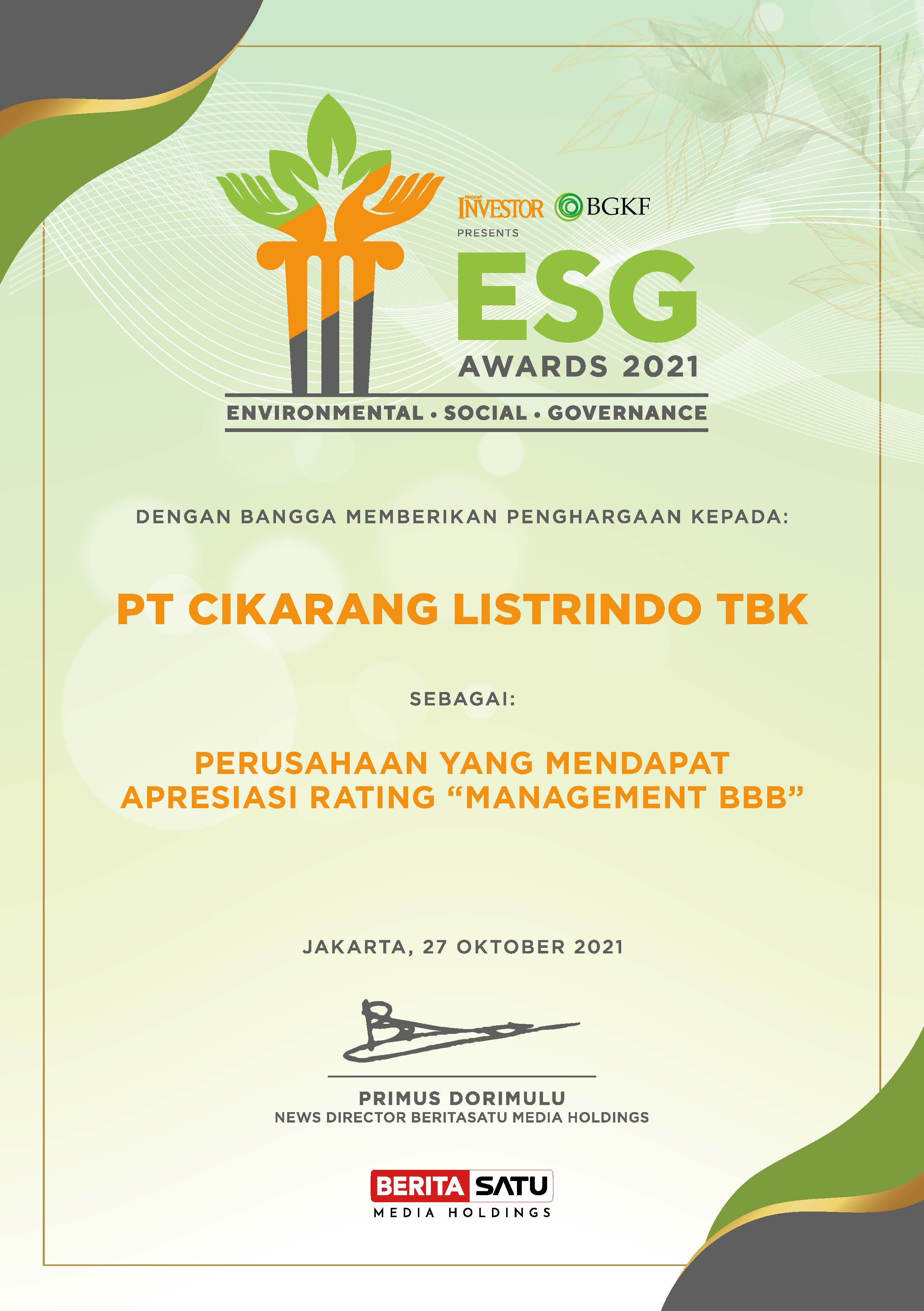 ESG Disclosure Award 2021

BBB management rating for its commitment to the disclosure of ESG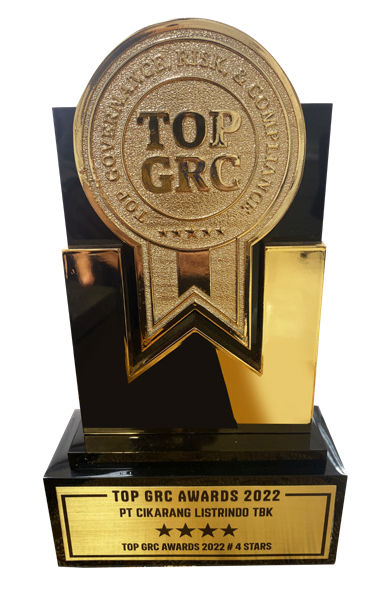 TOP GRC Award 2022
#4 Stars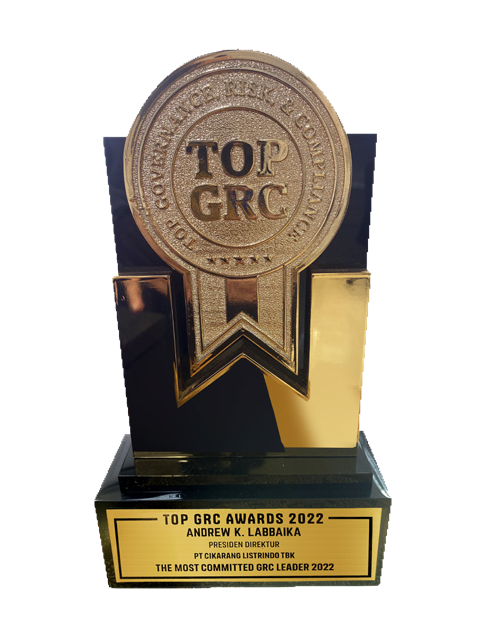 Top GRC Awards 2022

Mr. Andrew K. Labbaika was named The Most Committed GRC Leader 2022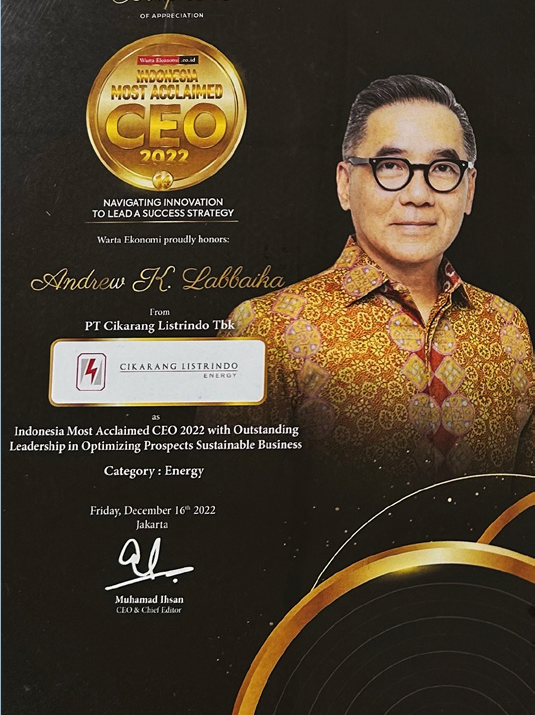 Indonesia Most Acclaimed
CEO 2022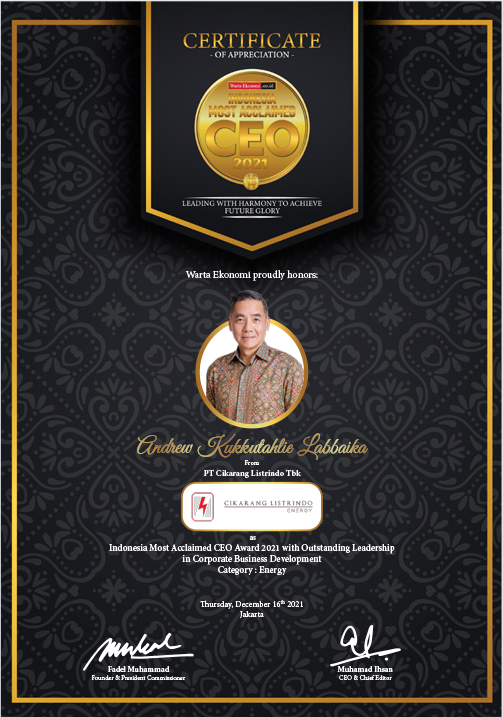 Indonesia Most Acclaimed
CEO 2021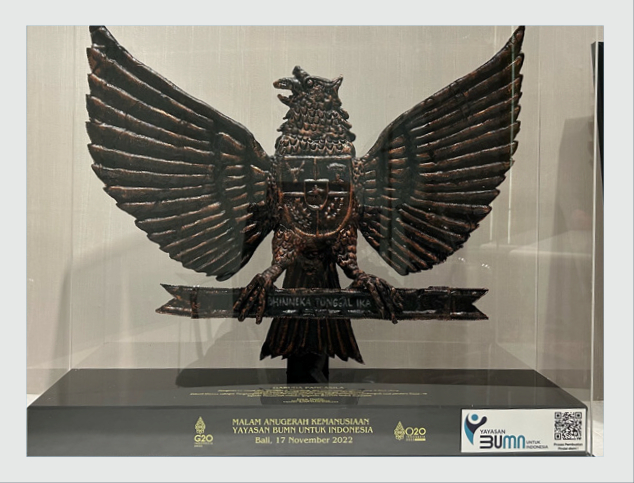 Humanitarian Award Night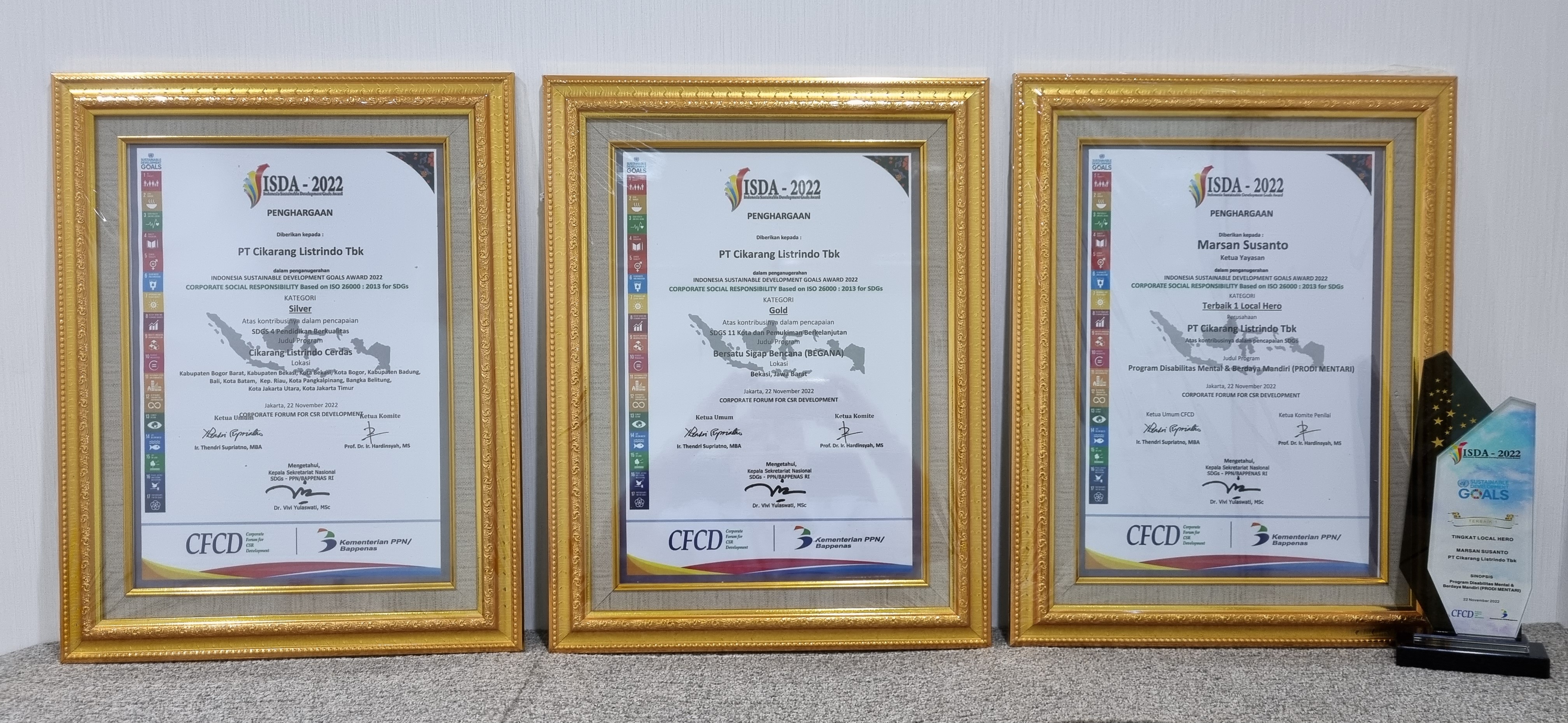 Indonesia Sustainable Development Goals Awards 2022

For Three Programs with Categories Gold, Silver, and Best 1 Local Hero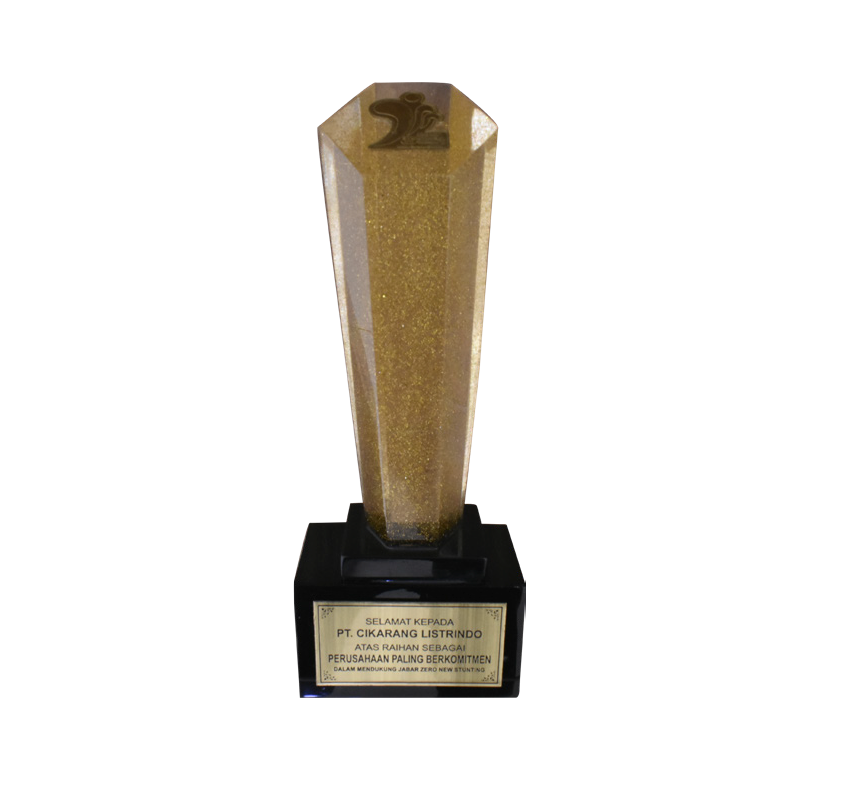 Jabar Stunting Summit 2022

Appreciation as the most committed company in supporting West Java Zero New Stunting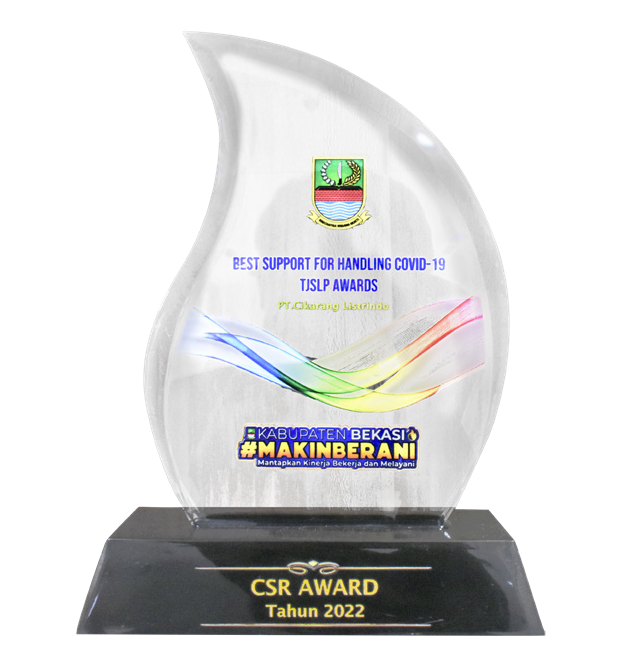 TJSLP Award 2022

Appreciation as the best company in supporting the handling of COVID-19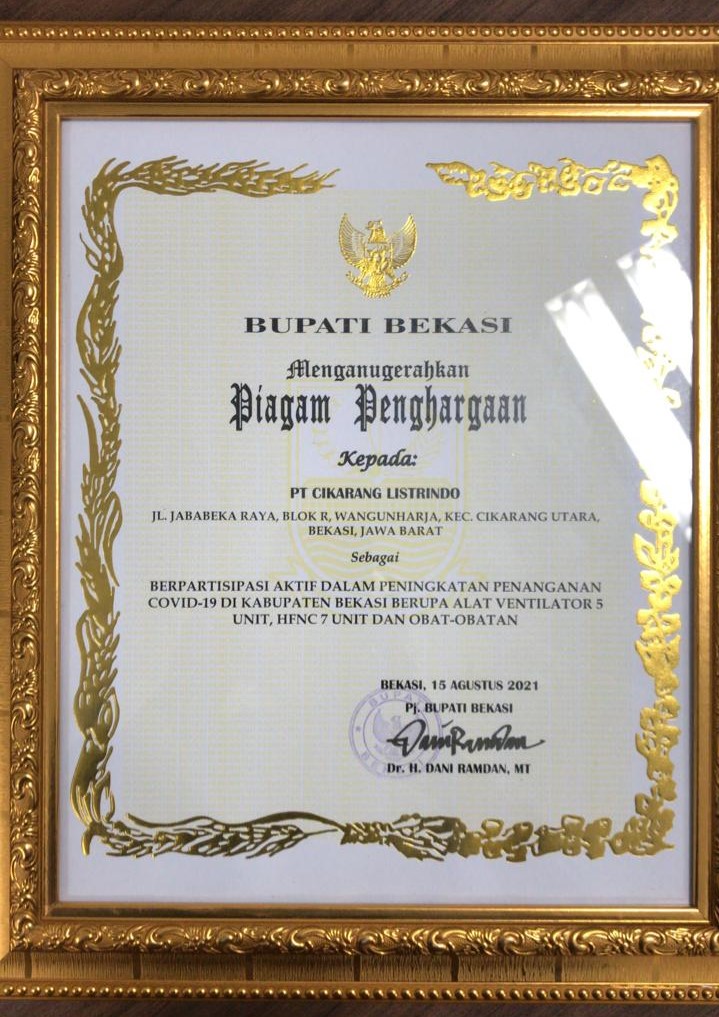 Certificate for Actively Participate in Improving the Handling of COVID-19 in Bekasi Regency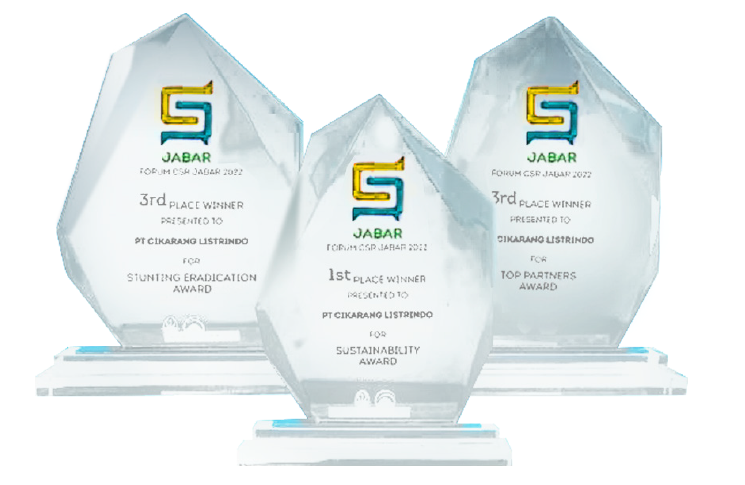 Forum CSR Jabar 2022
1st-3rd Place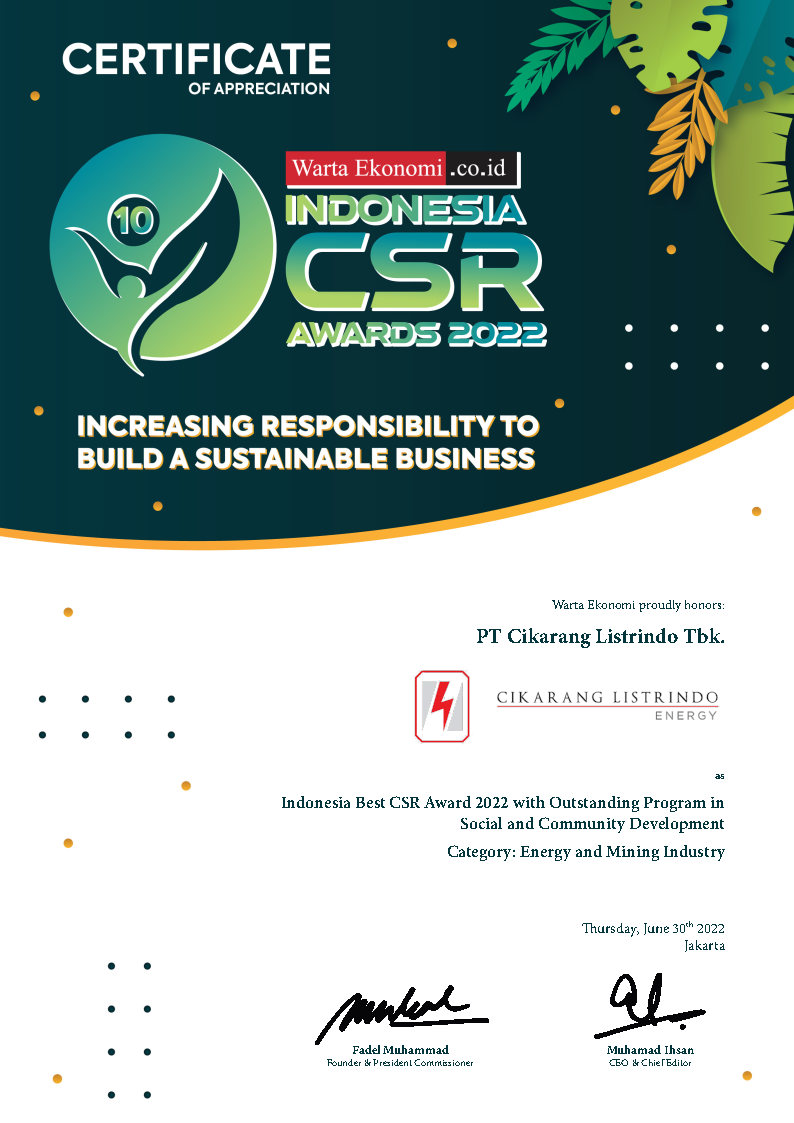 Indonesia Corporate Social Responsibility Award 2022

Indonesia Best CSR Award with Outstanding Program in Social and Community Development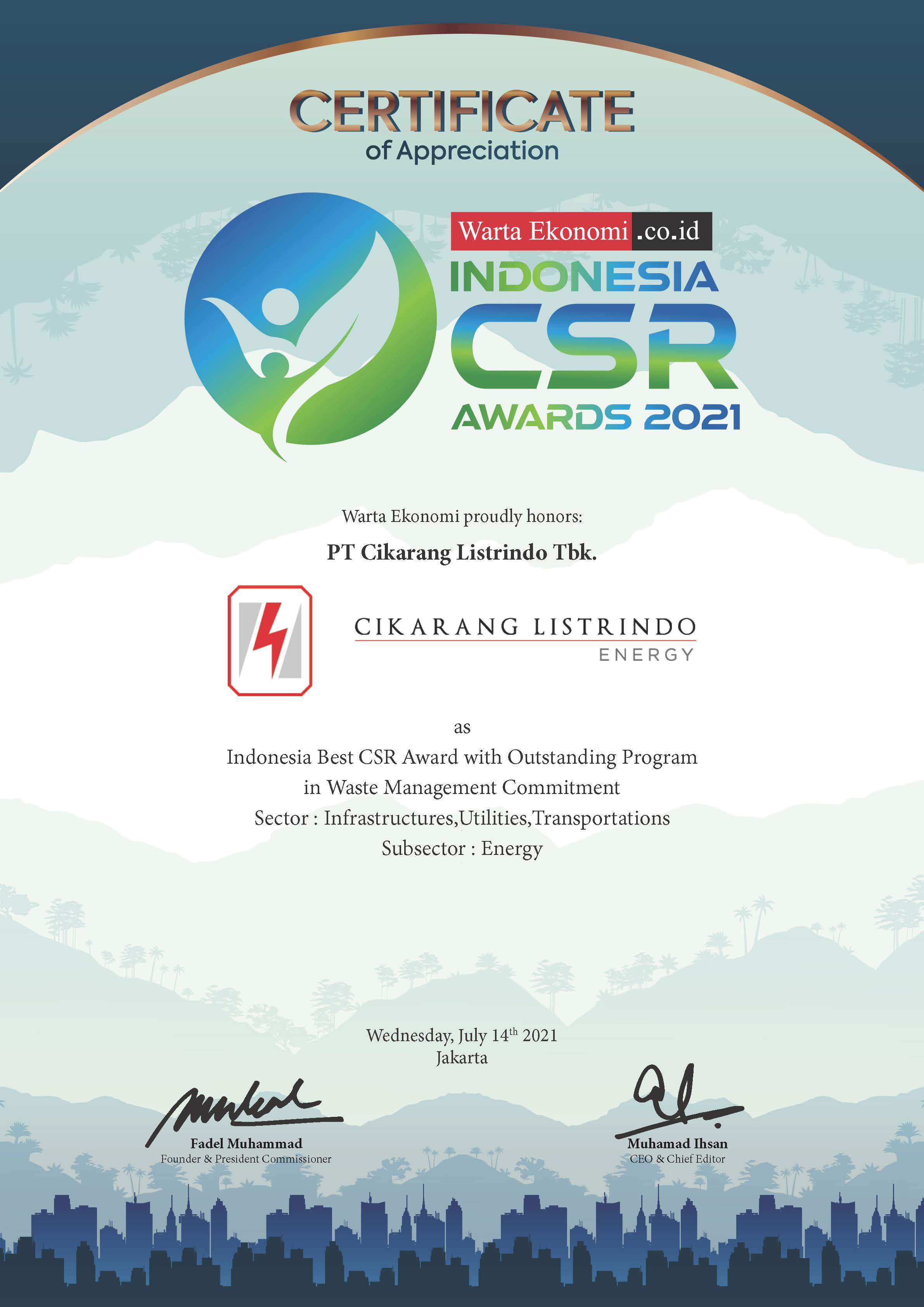 Indonesia Corporate Social Responsibility Awards 2021

Indonesia Best CSR Award with Outstanding Program in Waste Management Commitment award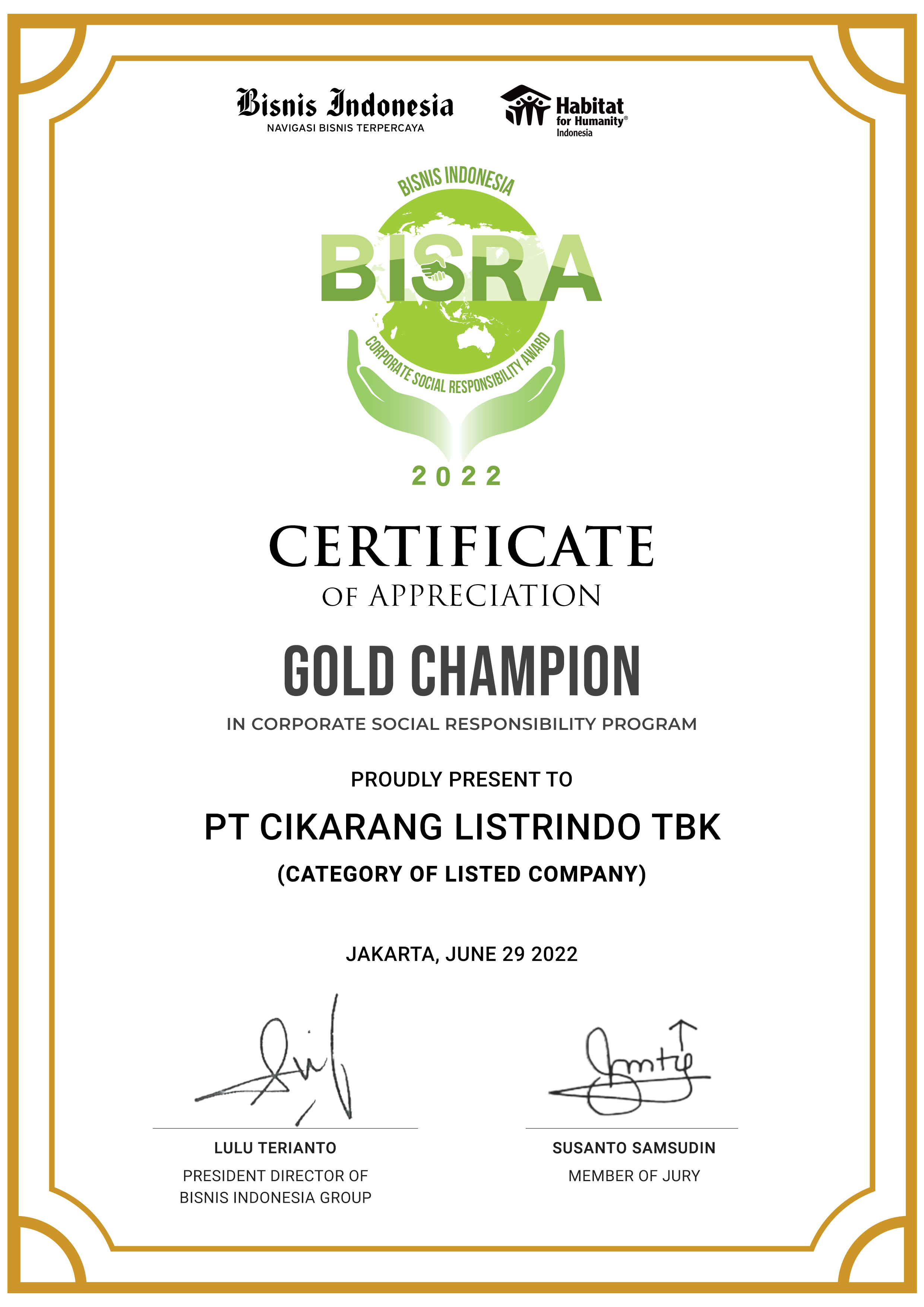 Bisnis Indonesia Corporate Social Responsibility Award 2022

Gold Champion award in the public company category for the Company's social responsibility program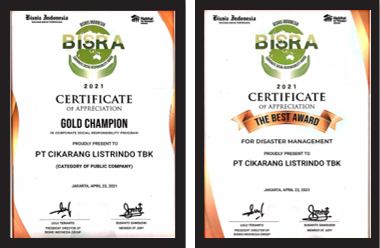 Certificate Gold Champion for Public Company Category & Best Award for Disaster Management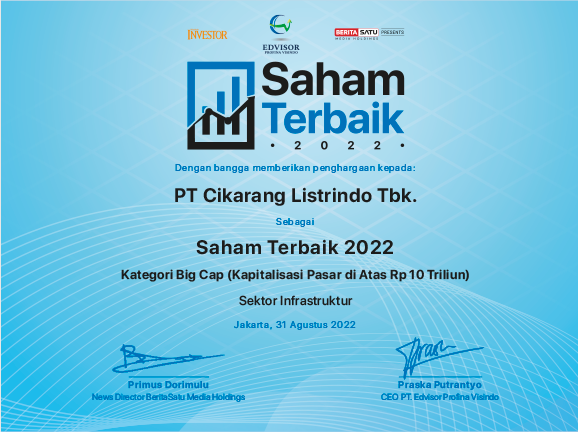 Best Stock Award 2022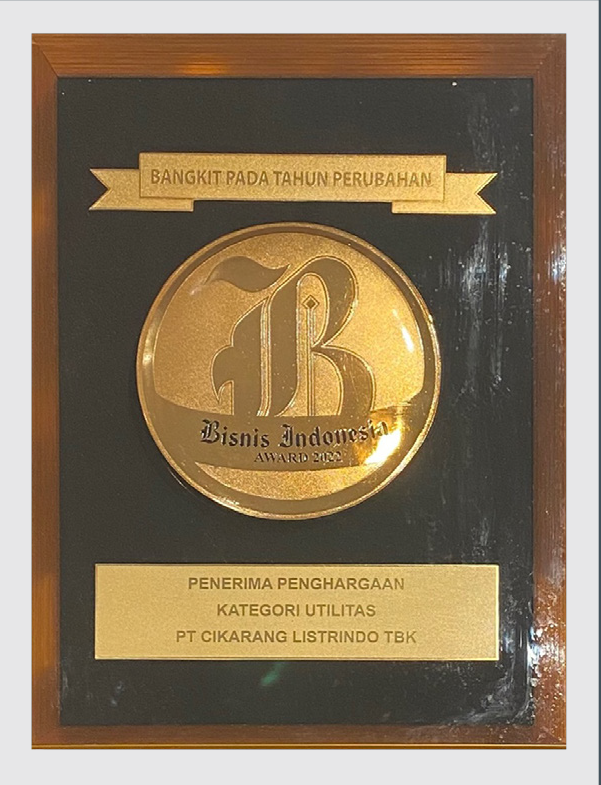 Bisnis Indonesia Award 2022

Best Issuer Award in Utilities Sector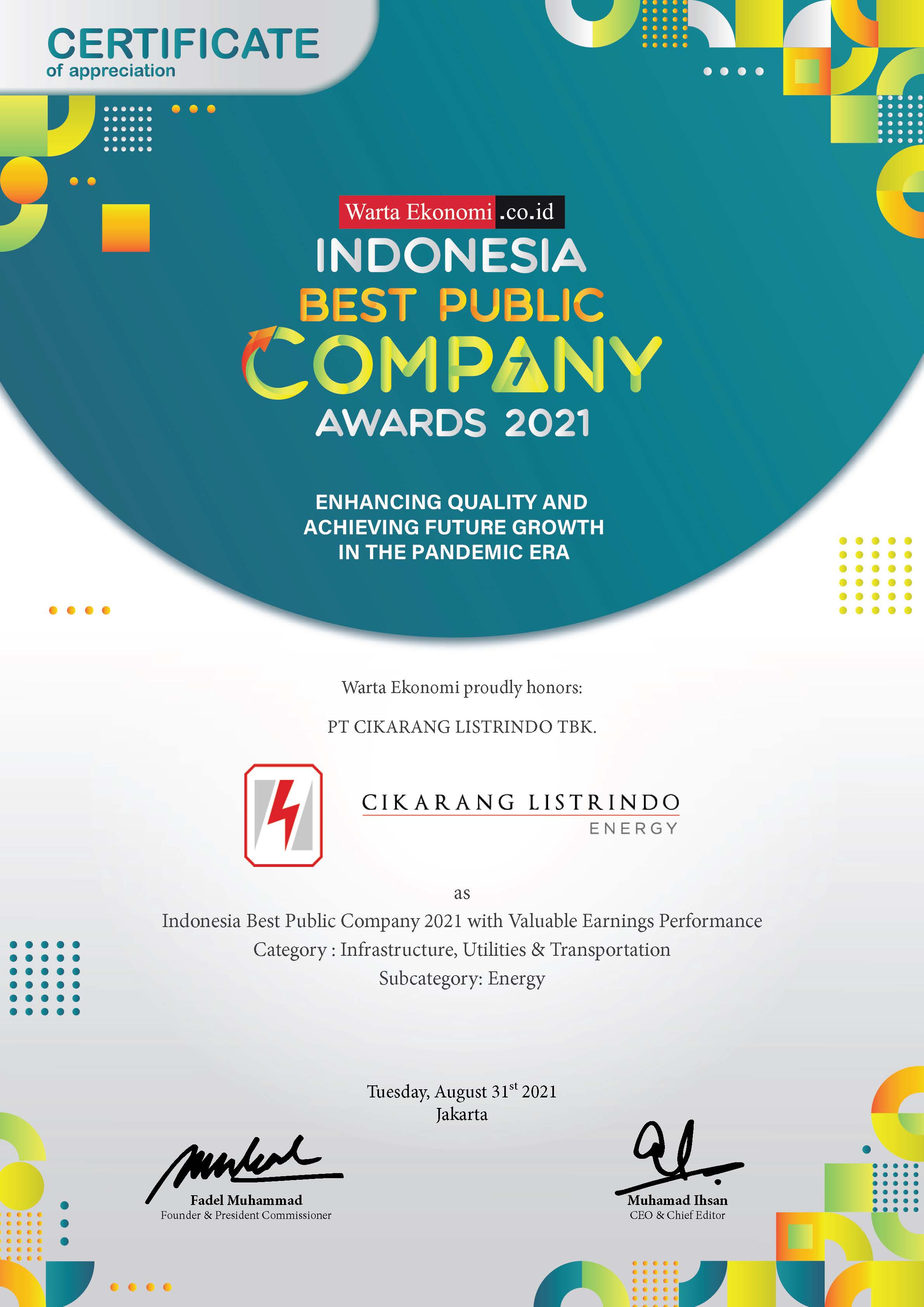 Indonesia
Best Public Company 2021
with Valuable Earnings Performance
Indonesia Top GCG Award 2021

Top GCG award in energy sector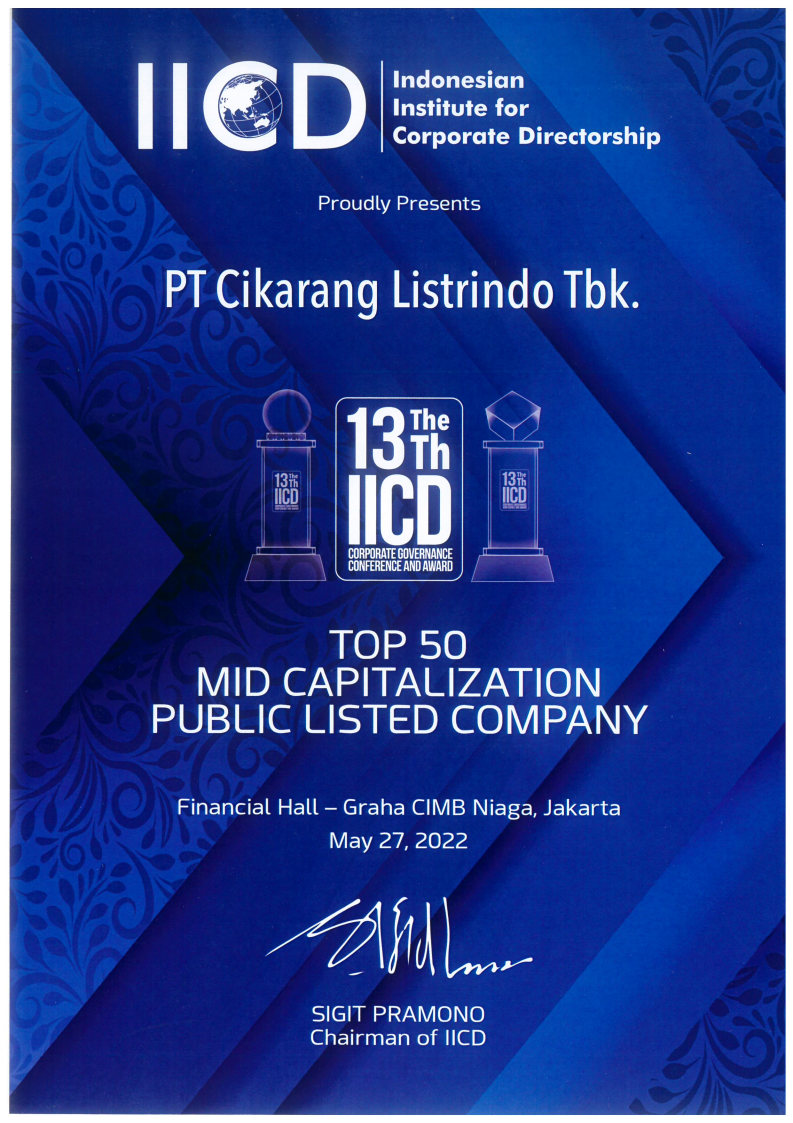 13th Institute for Corporate Directorship Corporate Governance Awards

Top 50 Mid Capitalization Public Listed Company Award for Best Disclosure and Transparency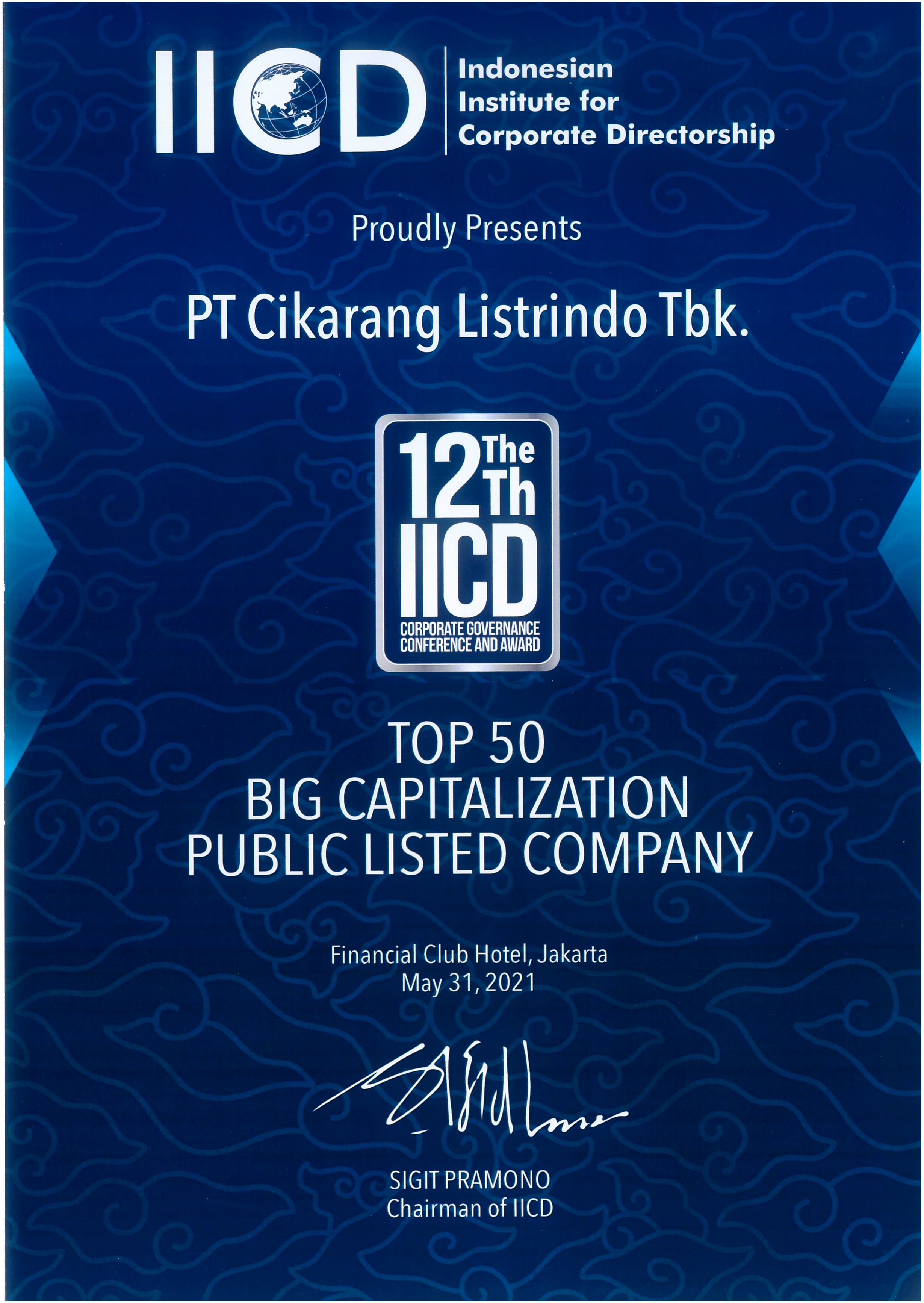 The 12th IICD Corporate Governance Award

Top 50 Big Capitalization Public Listed Company