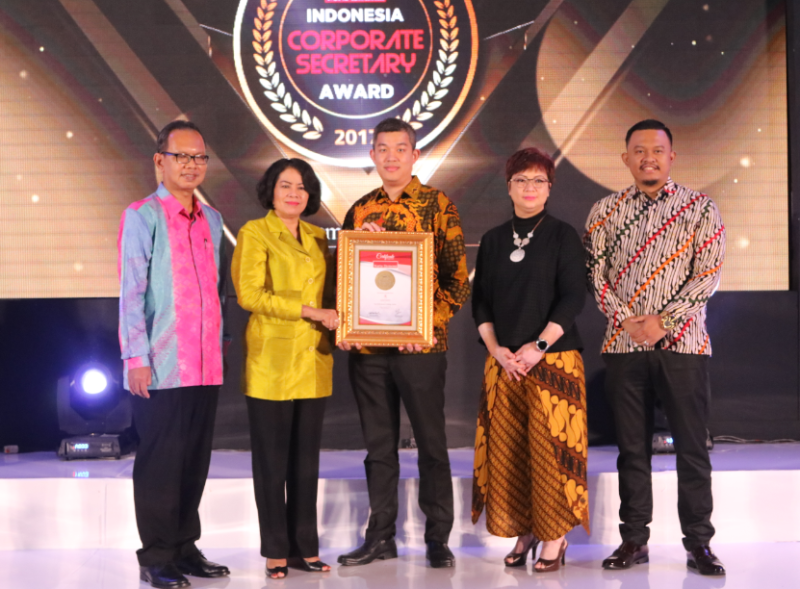 Cikarang Listrindo Wins Corporate Secretary Award 2017
Public News|December 15, 2017
Jakarta, December 15, 2017 – PT Cikarang Listrindo (POWR) was awarded the TOP 5 Good Corporate Governance (GCG) Issues in the Energy Sector in an appreciation night titled "Indonesia Corporate Secretary Award 2017" by Warta Ekonomi in Jakarta, December 5, 2017.
This award is a form of appreciation for companies with a good corporate secretary role, particularly in the implementation of GCG, in accordance with The National Committee on Governance's guidance, which is based on five (5) principles, namely Transparency, Accountability, Responsibility, Independence and Fairness. The award was received by Christanto Pranata, Finance Director & Corporate Secretary of the Company.
Christanto Pranata, said: "We are grateful for the appreciation granted on the implementation of GCG and our Corporate Secretary's performance. The Company will continuously strive to provide high level services quality and prioritize the implementation of GCG principles in managing the Company"
The award assessment was conducted using a media monitoring method, which analyzed the GCG-related content in 40 National's digital media on 559 public companies listed in the Indonesia Stock Exchange from January to September 2017. Total news items analyzed was 54,533 with 21,812 keywords.