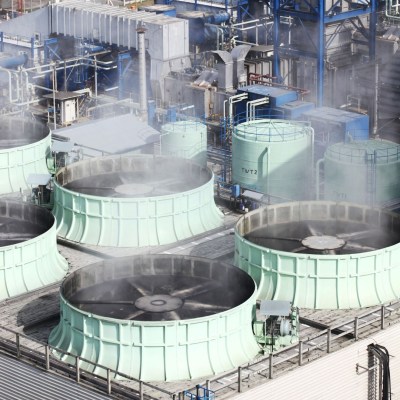 S&P Raised Cikarang Listrindo (POWR) Bond Rating
Public News|June 11, 2019
Jakarta, June 11, 2019 - The Standard and Poor's rating agency has upgraded the bond rating of PT Cikarang Listrindo Tbk from BB to BB+.
In a press release, Tuesday (11/6/2019), the Management of Cikarang Listrindo said that the Company is one level towards the investment grade. Currently, the BB+ rating is the Company's highest achievement.
The Issuer, with stock ID "POWR" claimed, that based on the Indonesian companies current rating list by Standard and Poor (S&P), POWR is at the third highest rated company in the category of non-SOE by Standard and Poor's rating agency, after PT Astra International Tbk and PT Profesional Telekomunikasi Indonesia.
Meanwhile, for the category of non-investment grade, POWR is ranked the top of all non-SOE companies assessed by S&P. This Issuer, who engaged in the electricity sector, has a good prospect in line with the improving of the Indonesian economy.
S&P said that the Company's performance will remain strong because of its financial performance capabilities with a maintained leverage level and implementation of efficient operational within the next 12 to 18 months. This condition was also reflected in the first quarter of 2019 performance, where POWR has booked a net profit of US$27.5 million or grew 20.1% on annual basis.
Moreover, POWR has a manageable debt risk. This can be seen from the net debt to Earning Before Interest, Taxes, Depreciation, and Amortization (EBITDA) ratio of 1.6 times, far beyond the maximum requirement.
POWR currently serves 2,400 industrial customers in five industrial areas within Cikarang, West Java. The Company owns and operates gas and coal fired power plants with capacities of 864 megawatts (MW) and 280 MW respectively, with the total installed capacity of 1,144 MW.
Source: Bisnis Indonesia (English version translated by the Company)