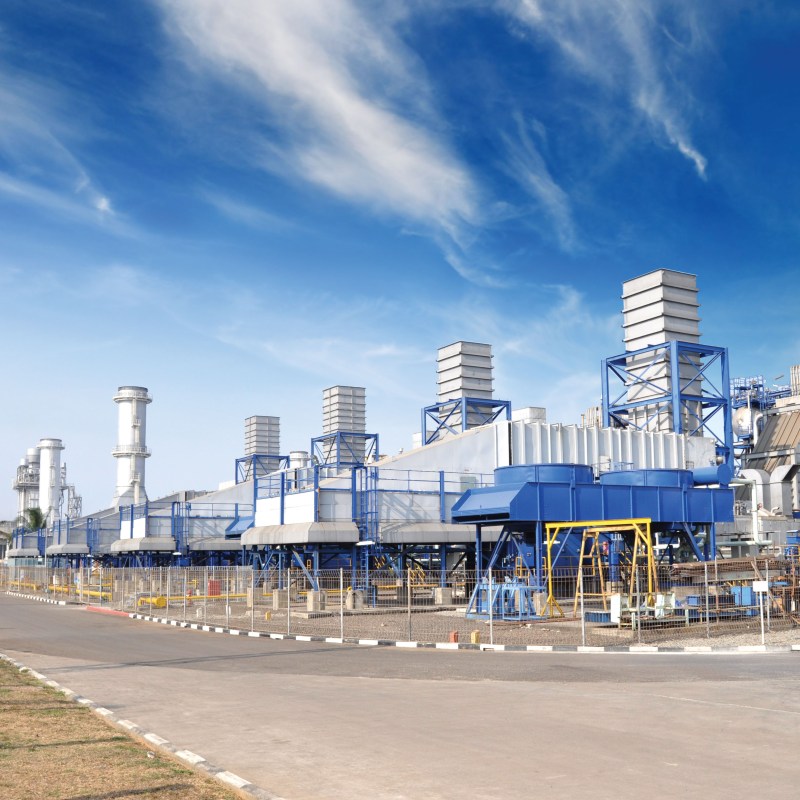 Metso supplies automation technology for PT Cikarang Listrindo's power plant in Indonesia.
Public News|April 28, 2016
January 27, 2015 – A breakthrough for Metso's automation solutions in Indonesian power generation.
Metso will supply automation technology for PT Cikarang Listrindo's two power boilers under construction in Babelan outside Jakarta in Indonesia. With advanced automation solutions, the company will be able to efficiently control its boiler plant operations and thereby reach high process availability and maximum fuel efficiency.
"The order is a breakthrough for Metso's automation technology in power generation in Indonesia," says Pete Teh, Country Manager, Indonesia, Metso. "PT Cikarang Listrindo selected Metso based on our expertise and ability to supply high-quality solutions suitable for local needs."
PT Cikarang Listrindo is investing in new coal-fired power boilers with a total capacity of 280 MW. The boilers will increase the company's electricity production by approximately 30%. The plant will be commissioned in 2016.
Metso's delivery consists of a Metso DNA automation system, an information system for the boiler plant and the Balance of Plant, factory acceptance testing, commissioning and training. Delivery is scheduled for May 2015, and system startup will take place in September 2015. The order is included in the 2014 fourth quarter orders received by Metso. The value of the order will not be disclosed.
About PT Cikarang Listrindo
PT Cikarang Listrindo engages in electricity generation and distribution to industrial estates in Indonesia. The company started its operations in 1993 with a capacity of 76 MWe and has since grown to its current capacity of 864 MWe. PT Cikarang Listrindo supplies electricity to industrial customers as well as to the national power grid.
Metso's process automation solutions are designed to maximize the profitability of our customers' businesses by improving production performance and cost, energy and material efficiency. Our worldwide network of experts supports our extensive range of process automation solutions and services. We serve our customers in the pulp and paper and other process industries, power generation, marine, and oil & gas. Metso recently announced the divestment of its process automation business to Valmet Corporation. It is estimated that the divestment will be completed by April 1, 2015.
Metso is a leading process performance provider, with customers in the mining, oil and gas, and aggregates industries. Metso's cutting-edge services and solutions improve availability and reliability in minerals processing and flow control, providing sustainable process and profit improvements. Metso is listed on the NASDAQ OMX Helsinki, Finland. In 2013, Metso's net sales totaled EUR 3.8 billion. Metso employs approximately 16,000 industry experts in 50 countries. Expect results.
Sources: Metso Corporation's Press Release on January 27, 2015 at 2:30 p.m. EET