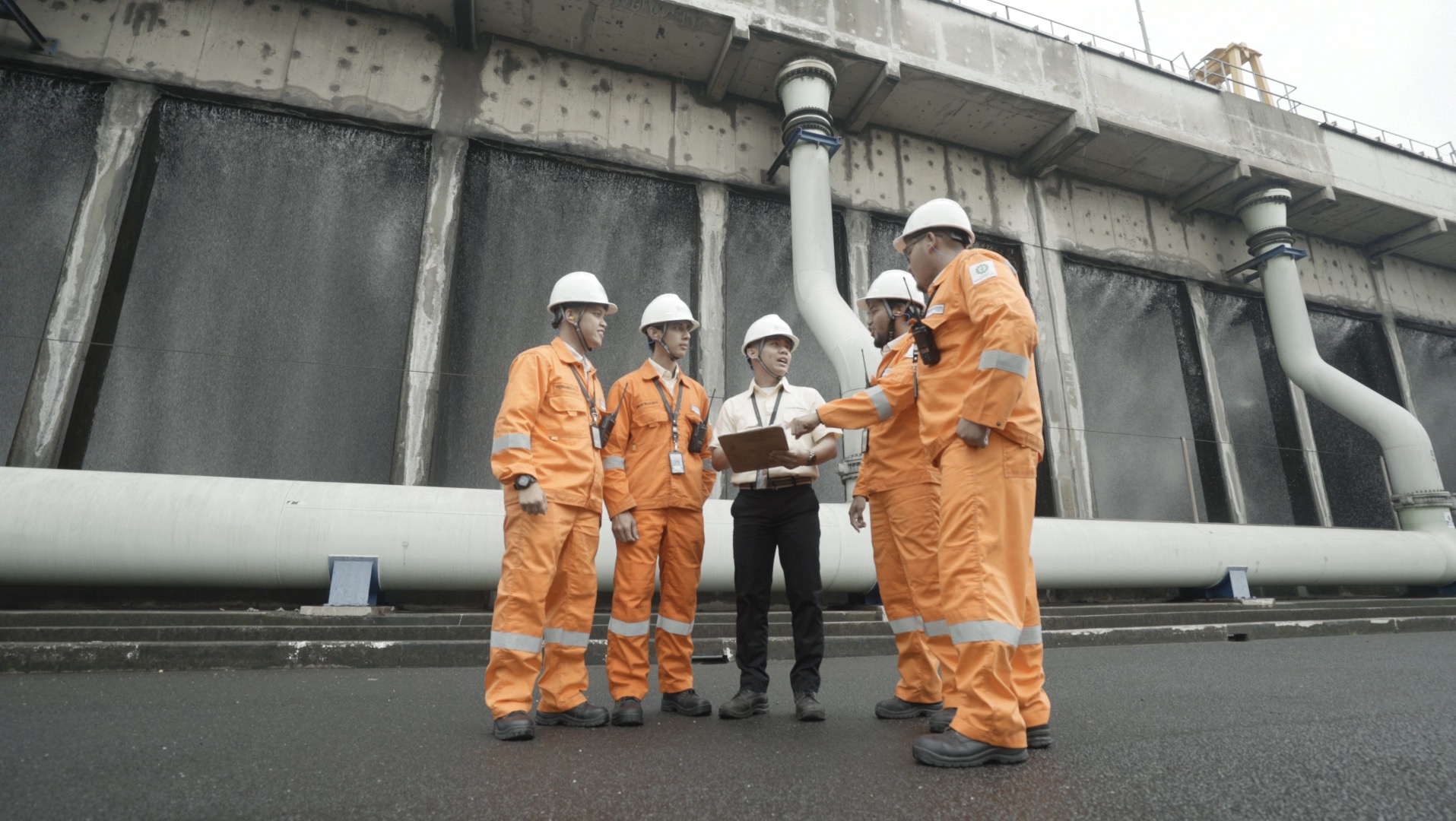 Positive Amidst the Pandemic
Public News|December 15, 2020
Jakarta, December 15, 2020 – With 27 years of experience, PT Cikarang Listrindo Tbk, the oldest independent power producer in Indonesia claims to be adaptable and flexible in any situation, including the Covid-19 pandemic.
Throughout its journey, the Company with stock code POWR has built a dynamic and effective organization in responding to any situation. To address the Covid-19 pandemic, the Company has formulated a Business Continuity Plan (BCP) and Disaster Recovery Plan (DRP) to ensure operational activities and serve its customers during the pandemic.
Whilst the pandemic presents many uncertainties, the Company continuously support their program with the government, particularly PT Perusahaan Listrik Negara (PLN), to increase the country's electrification ratio. One of the programs is the free electricity connection to the houses which has reached 6,859 households.
Along with maintaining their operations during the pandemic, the Company continuously delivers value to the stakeholders with a "Light that Brings Goodness" spirit. POWR manifested its social contributions by providing, among others, 15 ventilators to BUMN Foundation and 6,170 hazmat suits, 8,150 face shields, 485,100 medical masks as well as 1,000 rapid test tools to various health facilities.
The Company also carries out various CSR activities in the education, health and social sectors; such as the provision of scholarships, educational facilities and infrastructures aid, aid for mass treatment and integrated healthcare centers (posyandu).
The Company often carries out programs with the government, such as the gas-to-electric stove conversion program in Bandung, in collaboration with the Ministry of Energy and Mineral Resources. The Company contributed on the distribution of 3,000 electric stoves to 60 sub-districts in West Java region.
With all its positive achievements, POWR received appreciation in the "Bisnis Indonesia Award 2020" (BIA) event. This regular event titled "Resilience in Pandemic" highlighted business entities survival abilities amidst health crisis as well as their persistence in contributing positively to the environment.
Source: Bisnis Indonesia (English version translated by the Company)