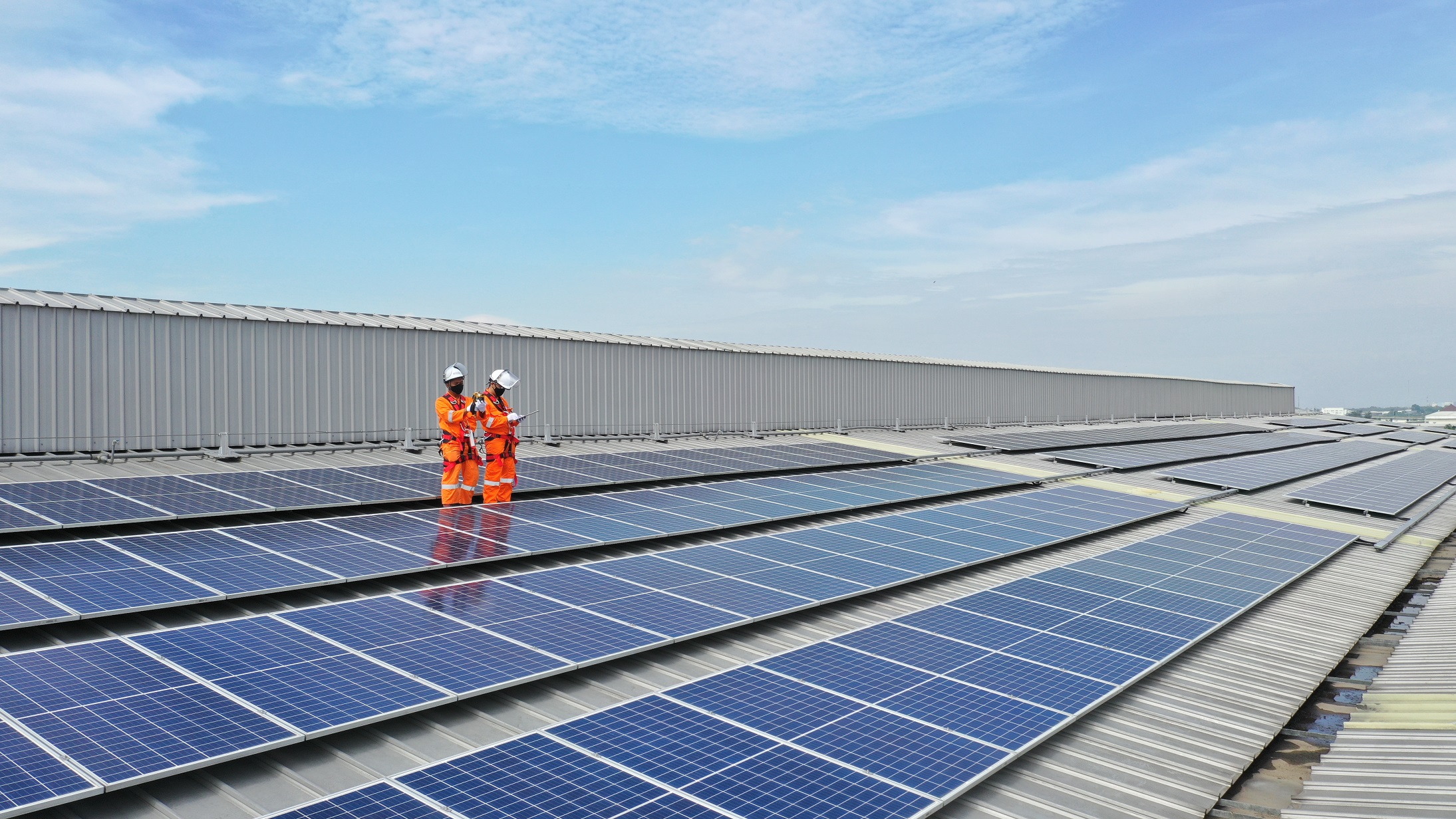 POWR Boost the Development of Alternative and Renewable Energy (EBT)
Public News|May 07, 2021
Jakarta, May 7, 2021 - PT Cikarang Listrindo Tbk continues to develop its power plants capacity along with the growing trend of Alternative and Renewable Energy or EBT nationally and globally.
Starting 2018, the Company carried out a pilot project for the development of a solar rooftop (PLTS) of 52.5 kilowatt peak (kWp) installed on the roof of the Company's operational office in Jababeka.
The success of the pilot project was continued in 2019, considering the Company began to commercialize the option of using the solar rooftop to its customers.
Furthermore, during the period of January-April 2021, the Issuer with the stock code POWR succeeded in adding 420 kWp of solar rooftop on the roof of the customer's manufacturing factory. This trend is expected to increase so that the Company is able to achieve the target capacity set at 10 megawatt peak (MWp).
"This is also a form of the Company's support to the government in realizing the alternative and renewable energy mix target," stated by the POWR management in an official statement, Thursday (6/5).
In addition to solar rooftop, as a form of the support for the development of renewable energy, POWR is also working on the application of biomass energy through the Circulating Fluidized Bed (CFB) boiler used by the Company at its Babelan steam power plant (CFPP).
Since 2019, the Company has started the trial phase by using 1,089 tons of palm kernel shells as biomass fuel to replace coal or equivalent to 1,635 megawatt hour (MWh) of electricity.
The development still continues and this year, the Company explores the use of wood chips as an alternative to other biomass.
Meanwhile, CFB technology owned by Cikarang Listrindo is supplied by Valmet, a world's leading boiler company from Finland.
This technology provides a high level of efficiency and produces low emissions which allows the Company to use alternative fuels as biomass to replace coal.
This technology has been widely applied and operated by Valmet in many countries such as Finland, Japan, and others. "The company is committed to gradually increasing the use of biomass up to 20% of the CFB boiler's capacity by 2025," continued by the management.
Meanwhile, Cikarang Listrindo currently serves more than 2,400 industrial customers in five industrial estates in the Cikarang area and also supplied electricity to PT PLN (Persero) since 1996.
The Company's current capacity is 1,144MW, which makes POWR listed as one of the largest power companies in Indonesia.
Source: Bisnis Indonesia (English version translated by the Company)