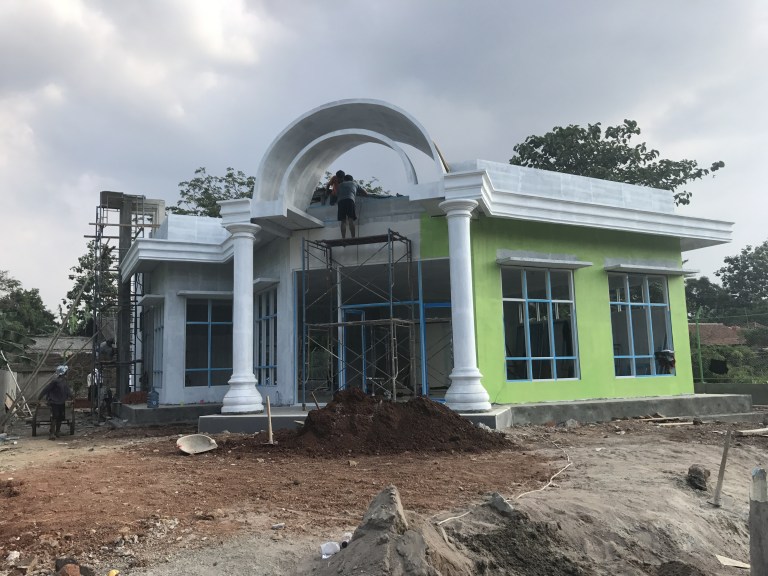 Cikarang Listrindo Builds a Library as Part of Corporate Social Responsibility
Public News|August 28, 2017
Babelan, August 28, 2017 – PT Cikarang Listrindo Tbk (POWR) supports improvement in the quality of human resources through the construction of a library in At-Taqwa Islamic Boarding School (Pondok Pesantren At-Taqwa). The establishment of library facilities at Pondok Pesantren At-Taqwa was done to complement and support all boarding school activities, as well as to develop interest in reading by the boarding school's participants. This Islamic boarding school is the oldest in the Bekasi area, where each year it attracts many santri to study there1. Pondok Pesantren At-Taqwa is located in Kampung Ujung Harapan Bahagia, Bekasi Regency, Babelan District where the Company's coal-fired power plant is also located.
A study of the "Most Literate Nations in the World" released by Central Connecticut State University in 2016 shows Indonesia ranks 60th out of 61 countries2. UNESCO has also expressed that Indonesians' interest in reading sits at 0.001%, which means only one out of 1,000 Indonesians2.
Some of the factors of low interest in reading or literacy in Indonesia are in connection with limited access to books; many areas lack libraries and bookstores, and reading habits are not developed in school. Developing a reading culture early will create Indonesian children who do not just follow the opinions of others, but also think critically.
The Company's Commercial Director said, "Education is one of the primary social issues being the main focus of the Company besides health. The library establishment is the Company's awareness to the education and interest in reading of the nation's children in particular, which leads to supporting the progress of the nation in the long term. Upon the completion of the library construction works, it will be fully managed by the boarding school and the Company have great expectations that this library will be a source of knowledge for children and its surrounding community. Construction of the library has now reached approximately 90% and is targeted by the end of 2017 to start serving the readers."

1 Article titled "Pesantren Attaqwa Bekasi, Wasilah Membangun Kampung Surga" accessed from http://www.republika.co.id/berita/koran/dialog-jumat/16/03/11/o3vfwa21-pesantren-attaqwa-bekasi-wasilah-membangun-kampung-surga
2 Article titled "Memaknai Buku dan Minat Baca di Hari Buku Nasional 2017" accessed from https://www.cnnindonesia.com/gaya-hidup/20170517114249-277-215422/memaknai-buku-dan-minat-baca-di-hari-buku-nasional-2017/